Blog/Market Talk
Posted Aug 5, 2016 by Martin Armstrong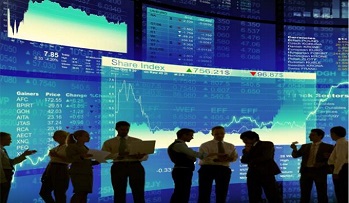 With the exception of the Hang Seng (+1.4%) it was a relatively quiet day in Asia having digested the BOE move and anticipation of US NFP's data and ahead of the weekend. Late in US trading futures have responded to the global stock rally (as a result of the US numbers) and are currently trading HSI (+0.75%) and Nikkei futures a 1.2% bounce; JPY down around 0.5% against the USD.
RBS was a hot topic early in the day after they released H1 profits way below expectations. 2016 H1 result was a £2.045bn loss which appears to be a storey that is never ending. Major concerns around PPI (Payment Protection Insurance), RMBS, the 2008 Rights Issue and the fundamental background of the UK economy continue to weigh of this stock, it is no surprize RBS shares declined 7% today with many questioning will it ever recover anywhere close to the £4+ level? Away from the UK, Europe was happy waiting for the lunchtime US numbers but certainly made-up for that this afternoon. With news of the +255k, against a market expectation of +180k and the added benefit that June had an additional 5k revision (from +287k up to +292k), the rate remained unchanged at 4.9% sent US equity markets to new highs. Within European core indices (DAX, CAC and IBEX) all closed around +1.5% higher with only the UK's FTSE adding just half of that. Problems were seen for the Euro and GBP as expectations return that warrants a possible move back-on for the Federal Reserve.
The DOW, S+P and NASDAQ all saw fresh all time highs today with just the DOW still to make the JULY'16 numbers, interesting that all European markets are way below record levels. Todays performance has dealers both happy yet nervous, with gains of around 1% across the board many must be enjoying the weekend. Gold suffered on the basis the safe-haven excuse appears to be waning with oil confirming consolidating and the USD, once again, the currency of choice.
Bonds did not like the lunchtime data and so yields rise across the curve. The belly (5's) took the brunt of the hit with yield rising 11bp against the 8bp loss in 2's and 10's (10's closing at 1.59%). Europe is still in an uncertain mood torn between the central bank play and US rising yields. German Bunds closed 10's at -0.07% (+2bp) closing the US/Bund spread at +166bp. Italy 10's closed unchanged at 1.13%, Greece 8.12% (-1bp), Turkey 9.66% (+2bp), Portugal unchanged at 2.84% and UK Gilts at 0.67% (+2bp).