Blog/Market Talk
Posted Aug 5, 2015 by Martin Armstrong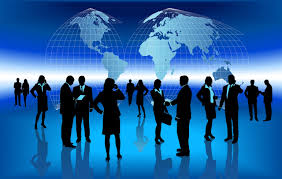 With the exception of the bond sell-off yesterday, the markets behaved reasonably well – even in thin summer trading. This comes after Federal Reserve Bank of Atlanta President Dennis Lockhart's comments that the Fed is poised to raise rates. Today, we saw a mixed Asian session for equities with both the Nikkei and HSI ending with small gains (+0.45%) whilst the volatile Shanghai closed down 61pts (-1.62%) despite numerous attempts to close in the positive territory. However, the picture was not the same in Europe where all core markets finished with 1%+ gains.
Commodities felt the weight of selling again; as we approached the close, gold was still holding 1080 on a closing basis at 4 PM. Silver was performing, holding an unchanged session, while Crude Oil (TWI) traded heavy all day and was last quoted -1.2% at $45.19; Brent was again under $50 with last trade at $49.71. The development of electric and solar powered cars that produce more energy than they use will cause the energy market to continue to shrink in the long-term. This will prompt states and provinces to shift taxation from gasoline to the numbers of miles driven per year — the coming mileage tax.
There was not very much movement in the core currencies (+/- 0.25%) but the Russian rouble was hit again, last trading down at 63.45 (-1%) with Crude Oil being the main selling excuse.
Yesterday's Treasury market sell-off continued with curve steepening, which has been the main talking point. The 2yrs were off 4bp whilst 10yrs lost 7bp; the 10yr TY/RX spread was last seen at 152bp.
In Europe BTP's traded lower but the spread to Germany tightened around 4bp.
Tomorrow the UK Gilt market will be the focus of attention, as we will see the rate announcement, the minutes of the MPC meeting, and the quarterly inflation report.