Blog/Market Talk
Posted Aug 4, 2016 by Martin Armstrong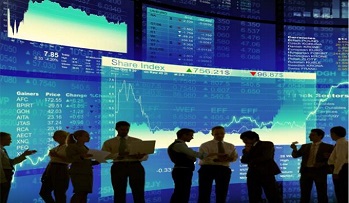 A bounce late in the US saw overnight gains for the Nikkei (1%+) with the Hang Seng and Shanghai. All pretty much well behaved for thin summer trading and it was we were looking forward to both the Bank of England and tomorrow Non-Farms report. Many dealers pointed to the turnaround for the price of oil but given we have seen a weakening in prices for a while this could also be just a relief rally.
We had to wait for confirmation of what everyone was taking as a done deal from the Old Lady but that was soon to materialise at lunchtime. At noon the UK base was cut by 25bp to the record low 0.25% as the market had priced. However, the fun then came as they increased the QE nominal to £60bn pushing that to £465bn (many anticipated £40-50bn) but then added a further £10bn for non-financial corporate bond names. Immediately, Gilts flew the FTSE rallied and cable took a hit. If that were not enough in the press conference the BOE governor Mark Carney also warned of further potential cuts as he reduced growth forecasts from 2.3% down to 0.8%. FTSE closed the day up around 1.5% whilst GBP was last seen down around 2% on the day.
US markets were pricing in a positive day initially but then turned south as we await tomorrows numbers. Todays data saw the weekly Jobless Claims a little higher than expected and then later US Factory Orders fall 1.5% which was a less than expected. In short, ahead of NFP's it really is a waiting game. Consequently, core US indices fluctuated around closing levels with the DOW small down whilst S+P and NASDAQ closed marginally better bid.
Having witnessed the BOE forecast earlier most bond markets reacted with a flattening of the curve. In the US market 2/10 flattened 2bp to +84bp closing 10's back at 1.505 again. In Europe the Bund curve also flattened 4bp (2's at -0.61% and 10's at -0.10%) which closed the US/Bund spread at +160bp. Italy closed 1.14% (-7bp), Greece 8.14% (-1bp), Turkey 9.64% (+2bp), Portugal 2.84% (-7bp). The UK market was obviously extremely busy today with the curve equally flattening. 2/10 closed  +54bp (2's at 0.10% and 10's at 0.64%) which was an 8bp shift in the longer end.
Most have been waiting for Fridays numbers as many will question having seen two central banks move this week does that remove the pressure from the FED!