Blog/Market Talk
Posted Aug 4, 2015 by Martin Armstrong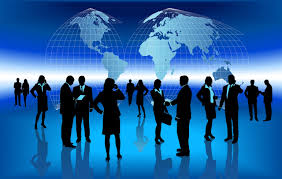 None of the core Asian Equity Indices managed to trade in positive territory today: Nikkei (down 0.19%), Shanghai (-1.12%), and HSI (-0.92%). We saw weakness again in Asian currencies, and this mood worked its way in Europe as well. The first trading day in the Greek stock market after its official closure saw a 17% decline. The DAX was the only exceptional performer, closing higher by 1.19%. The Euro and Cable traded lower (-0.28%) and was actually a gallant performance, all things considered!
The US$ continues to draw interest and that in turn remains a negative for commodities. Brent broke the psychological $50 level (closing at $49.63 -4.94%), obviously this contributed to the very heavy loss for the Russian Rouble (down 2.6% by the end of trading).
Other commodities suffering as well. The age of deflation continues.
The Dow closed lower on its worst intraday level but was still down 95 points (-0.6%); at one stage, it was down over 200pts.
So the benefactors in all of this were the bond markets, with all core center's seeing yield declines. To be expected, the U.S. Treasury market was the star with benchmark 10yr closing 2.145% -5.7bp on the day. This takes the 10yr Bund (0.61%) spread to 153.3bp.
August and summer markets are notoriously thin, but this year has the potential to be legendary.