Blog/Market Talk
Posted Aug 3, 2016 by Martin Armstrong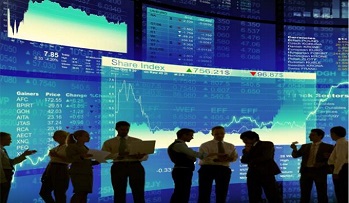 Japan remains unloved opening down 1% and then drifting even lower as exporters led the way. The JPY has seen the safety bid for the majority of the week whilst the Nikkei has lost around 4% so far. Finally we saw a little support return for JGB's since the news but then they have seen yields rising (or I should say, less negative) since the end of July. HSI sadly joined the equity sell-off today having missed trading yesterday due to the typhoon hit. The Shanghai Index spent the majority of the day in positive territory and even closed around the days high levels but not really a significant positive closing just 0.3% firmer.
Europe was encouraged by the HSBC's proposed share buy-back rather than anything else as H1 numbers saw a 29% decline YOY.  A mixed bag of tricks for the periphery PMI's kept markets cooled ahead of the lunch time ADP in the States, which is usually taken as a precursor to Fridays NFP. ADP came in at +179k, better than the expected 170k but the later ISM a little under expectations kept the market in check but no real future guidance. Tomorrow many are expecting the BOE to cut rates and so it will only be a surprise if the cut greater than 25bp or no action at all. SONIA (Sterling Over Night Index Average) is pricing a 95% probability we see the 25 cut with an outside chance of a 50bp move and then nothing until Dec. Much more discussion is around the size of QE play. Most call for unchanged in 375bn and only a couple of players calling for an additional 50bn increase. We see what Mr Carny has in store for the market at noon BST tomorrow.
US stocks were encouraged by the afternoon rally in oil and finally breaking the recent bear trend. Volumes remain light given summer trading but more news later in the week so traders are happy to play the waiting game. Gold lost around $10 in equally quiet trading despite some vocal support from key players. Bond markets recovered a little with a parallel shift across the curve. 2/10 remained unchanged at 87bp; 10's closing at 1.54%. 10yr Bund closed 1bp lower at -0.04% closing the spread at +158bp. Italy 10yr closed 1.21%, Greece 8.15% (+7bp), Turkey 9.62% (+11bp – inflation showing faster than expected), Portugal 2.91% (+1bp) and UK Gilt 10yr at 0.80%.