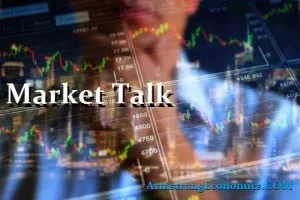 When a major market contributor is away the markets are always quiet but today with the UK off, there really was very little action anywhere. China continued its constructive roll with the main Shanghai adding an additional 1%; with the Hang Seng little changed. Australia suffered a touch (-0.6%) with the decline of financials. SENSEX rallied another +0.5% continuing its four day bounce. Could be in for an interesting few weeks, especially with US Non-Farms on Friday. But we are seeing a few markets highlighting the week of September 11th as turning weeks.. Lets see where the month end numbers come in on Thursday.
Europe really could not get its act together today and watched as stocks declined and the Euro gained. As expected volumes extremely light and even though gas prices rallied (+3%), they could not balance oil's decline 3.1% with many concerns. All core closed lower with DAX, CAC and IBEX all down around -0.5% while the UK's FTSE lost only small but watched the GBP trade +0.4% better. As negotiations start for the third time the mainstream media claim both sides are far from happy. One unsettle point is legal jurisdiction of the ECJ. Guess we'll just have to go back to negotiating the contract then agreeing on which law applies! The old way was if you wanted the contract that much you built it into the terms. Irish boarder remains a topic and the frictionless ideology. Looks like the bill settlement could be the easiest of the list – €40bn sounds the number. The final paper appears to be the transitional deal where goods still trade either way yet with payment over a few years. Thursday is the last day for this round then we move onto September 28th.
US was also in for a quiet day with low volume and an extremely tight trading range. Some of the soft commodities are being affected bearing reference to storm 'Harvey' devastating Houston. The price of cotton has rallied over 2% due to concerns for crop but also held in storage. Gold has broken the $1300 barrier so we will be eagerly watching the month end Reversal numbers.
2's closed 1.33% (u/c), 10's 2.16% (-1bp), 30's 2.76% (+1bp), Bunds 0.37% (-1bp) moves the US/Germany spread out by 2bp to +181bp. France 0.69% (u/c), Italy 2.08% (-1bp), Greece 5.44% (u/c), Turkey 10.28% (-6bp), Portugal 2.78% (-4bp) and Gilts 1.05% (closed)