Blog/Market Talk
Posted Aug 28, 2015 by Martin Armstrong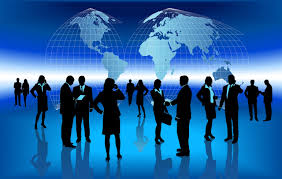 Everyone is feeling good about themselves as the rebound in stocks continues. It is fair to say that all markets closed between 2–3% higher on the day. After solid gains in Asia, Europe opened on a firmer note and the U.S. followed. We did have a wobble mid-afternoon trade, but the final 90 minutes recouped the intraday drought and made new ground.
The rally in oil (over 10% TWI) was encouraging on the back of the better than expected Q2 GDP (3.7%) against expectations of 3.5%. The spread TWI/Brent closed on the day $4.70. Gold drifted in Thursday trade, but is finding some support in Asia this Friday morning on rumors of renewed Chinese interest. Word on the street is that a small piece of Chinese reserves has moved out of U.S. bonds as they sell into the rally.
U.S. bond market held its ground on Thursday after the long end sell-off on Wednesday. Talk that the Fed may hold off raising rates until 2016 caused curve flatteners to unwind, as it is expensive to run them that long. However, given the revision we saw yesterday, the market may start to reprice an earlier move! The spread TY/RX (U.S. Treasury/German bund) lost a little ground given all the talk surrounding China's liquidation and the Fed in play and was seen opening this morning at +145BP.
The U.S. dollar saw solid gains against euro, Sterling, and yen yesterday, taking the DXY (U.S. dollar Index) to 95.68. Emerging market currencies are gaining on the back of renewed growth figures seeing strong performances globally; the Russian rouble has also gained, given additional support from the oil price.