Blog/Market Talk
Posted Aug 28, 2015 by Martin Armstrong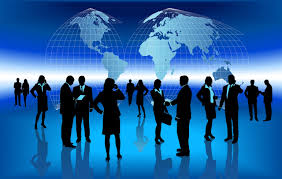 A mixed bag for equity markets across the globe today with two out of three core Asian indices closing higher. The Nikkei and Shanghai produced impressive 3%+ gains this Friday whilst the Hang Seng Index lost 1.05%. In Europe, the DAX failed to trade in the black all day, but we did see small improvements heading into the weekend for both the FTSE and the CAC (both under 1%). The U.S. looked healthy in early trade, but comments by Fed Vice Chairman, Stanley Fischer, suggesting that a September rate increase remained a possibility certainly weighed on an already unsettled trading floor after such a volatile week! The market had already been nervous of his speech set for tomorrow at Jackson Hole, especially following the better than expected Q2 GDP number we saw yesterday, so his timing was not that complementary.
The U.S. bond market was the one that reacted the most with yields touching the week's highs. The curve was hit and we saw around 2BP flattening 2/10s early on —the comment but later 10s traded down into the close. The long bond (30yr) did perform against 10s as the yield (2.91%) was seen as too attractive at the best levels seen in a while! TY/RX spread closed +145BP ahead of any forward guidance expected over the weekend, so it could be an interesting Monday morning.
The U.S. dollar did like the comment that higher rates are still on the table and we saw gains in the DXY (Dollar Index) of 0.5% on the day with solid performances against euro, JPY, and GBP.
Oil had another good day closing up over 5% for both TWI and Brent (spread closed at $5). Percentages always look good coming from a low base, but regardless both were up around $2.50 each. This rally supported the Russian rouble so we saw another strong day closing +1.5% (65.45).