Blog/Market Talk
Posted Aug 26, 2016 by Martin Armstrong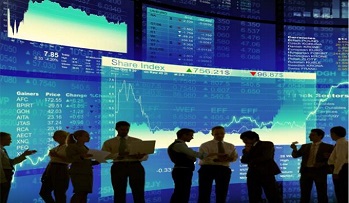 Ahead of Jackson Hole a mixed response in Asia with a choppy day for the Nikkei. Initially, the Nikkei saw a sell-off then an attempted rally just after lunch but that was to fizzle-out eventually closing down 1.1%. The JPY remained in a tight range and continues to play with the par level. There remains a lot of speculation that we will hear more from the BOJ soon so best keep an eye on Monthly closes next week for future path. Shanghai and the Hang Seng both failed with attempted rallies and closed higher but way off intraday highs. Everyone is waiting for this afternoons news directly from Janet Yellen.
All core European indies opened weaker whilst anxiously awaiting the afternoons events. At worst the morning trades were around 0.5% lower but were back to unchanged by the time of the address. Ok, at last the FED decides the end is near! The stock markets all rallied figuring that we were talking "one and done" as we approached the days highs with the USD falling, Gold traded $15 higher and Asian futures followed in sympathy. Then, Vice Chairman Stanley Fischer spoke in an interview and claimed lets see how next weeks numbers go (first Friday in the month so we have Non Farm Payrolls). This was interpreted by the market to assume this could be the start of a series of rate rises. Immediately, stocks turned down, the USD strengthened, Gold dropped $25 and JPY fell lost 100 points and the Nikkei futures rallied 0.8%. Much of the weekend press will concentrate of what they heard today and expectations for next Fridays NFP number (expected +185k after a previous +255k; should see these estimates increased ahead of release).
The Bond markets were quite interesting today and certainly highlights where the concentration of risks lie. The belly (5yrs) of the bore the brunt of the selling today losing nearly 8bps with the wings holding relatively well.  2/10 closed unchanged as both added 5bp's but interestingly 30years lost just 2bp. 10's closed the day at 1.63% which took the US/Germany spread at to recent wide's +170bp. Italy 10yr closed 1.13%, Greece 7.87%, Turkey 9.50%, Portugal 3.01% and UK 10's at 0.56%.