Blog/Market Talk
Posted Aug 24, 2016 by Martin Armstrong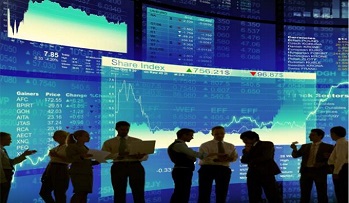 A strong opening for the Nikkei, almost 1% but only to turn ahead of the lunch break. Although price action was whippy the volume traded was very poor. The afternoon session was a retracement of earlier losses but again in light volume. We closed the day up +0.6% but all eyes and ears will be firmly on Janet Yellen on Friday when she speaks at Jackson Hole. Shanghai was an even tighter trading range with summer well and truly playing a major role.
Initially, we had German GDP to provide direction but sadly none was forthcoming, after we saw an unchanged (+0.4%m/m 3.1% y/y) print. Rumors were floating of possible buyers for some European bank assets which certainly had an impact on shares prices but details were few and far between. Overall, a positive day for core indices but for FTSE which failed to rally as the currency continues to bounce from recent lows. A lot of talk surrounding a large sell order in Gold mid-afternoon. Rumours were that for that size (10k contracts) if may have been a Central Bank, with many explaining that the there has been no bounce and further selling orders are rumored to be above – who knows! The Weekly Reversal for Gold could be interesting if we decide to test them.
Ahead of tomorrow volatile Durable Good data and before Yellen's Jackson Hole speech, today was a day for profit taking after the recent contract highs. We have declines across the board with NASDAQ the largest decline (-0.8%), then the broader S+P (-0.5%) and finally the DOW falling 65 points – just bouncing into the close. The market is pricing in a 25% chance the FED moves in September, so any further clues in this direction could have an interesting impact on stocks.
Treasuries were very quiet today with a small steepening seen in 2/10 (1bp, closing at +80bp). 10's played in a very narrow range closing at 1.56%. German 10yr Bund lost only 1bp to close -0.09%. Italy 10's 1.12%, Greece 7.87% (-2bp), Turkey 9.54% (-2bp), Portugal 2.94% (-3bp) and Gilt 10yrs closed 0.55% (+1bp).