Blog/Market Talk
Posted Aug 17, 2016 by Martin Armstrong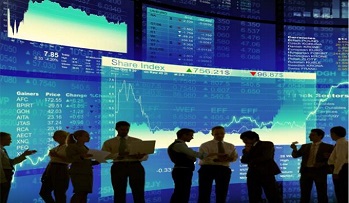 There appeared little reason the JPY to strengthen as much as it did yesterday during any of the sessions but that said, we did see 99.75 at one stage yesterday. No-one knew why and so in Asia back it traded to 101 again. In late US trading we have seen another attack at the par level, more on the release of the FED minutes but it appears money is finding its way into the Japanese Yen. The Nikkei did have a good day but much of that has been reversed this evening as futures are trading -0.5%. The Shanghai index continued to trade off of the much discussed Shenzhen/Hong Kong connect in the hope of fresh capital import so there remains optimism but it is starting to be old news now.
Europe had not much to trade on with summer volumes still the main drag. The UK was again focal point after Employment data saw the rate unchanged at 4.9% whilst the Claimants reversed from 9.5k to -8.6k. GBP lost some of yesterdays gains but remains above the 1.30 level. Core stock indices all lost ground ahead of this evenings FED minutes but more through lack of volume rather than heavy selling. DAX and IBEX lost around 1.35% whilst CAC and FTSE were down around 1%. Again, banks are being targeted with the likes of Soc Gen -2%, Deut Bk -3% and Spanish Santander down around -2.25%. We will see ECB minutes tomorrow which many hope shed more light on future plans. Also in Europe we see a host of economic data from Employment to Inflation, there will be something for everyone.
We spent most of the day in negative territory until the final few minutes of trading when all core indices managed a positive close. Most dealers were continent waiting for the Minutes which were pretty much a non-event. Yes, the market has taken the odds of a rate hike from 25% to 20% but even that was taken with ease by the market. The VIX felt content to play around the 12.2 level most of the day. Many market players are talking that the FED will move extremely slowly but keep in mind the market dictates speed not central bankers (although they will never accept that).
The result of the FED minutes this evening was a little curve flattening with the weakness coming from the front end; 2/10 closed +82bp with 10's unchanged at 1.57%. In Europe, we heard rumours that Portugal is at risk of a downgrade which hit the bond market with Portugal 10yr losing 15bp to close this evening at 2.81%. German 10's closed -1bp at -0.05%. Italy 10's closed 1.11% (+6bp), Greece 7.95% (-2bp), Turkey closed 9.41% (+2bp) and Gilts closed 0.58% (+5bp).