Blog/Market Talk
Posted Aug 15, 2016 by Martin Armstrong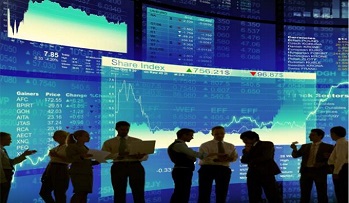 Marginally disappointing as far as Japan is concerned, but having just seen Q2 GDP at zero (against estimation of +0.2%) already called down from the 0.5% seen in Q1, it was no surprise the market was torn today. The strength of both the Shanghai and Hang Seng lifted sentiment more than prices which certainly gave a boost to those markets. Nikkei closed down just 0.3% whilst we saw a healthy 0.8% gain in HS while China made the definite move away from the 3k level to close up +2.45% upon the imminent launch of the Hong Kong/Shanghai stock connect. Also, a topical discussion is the proposed World Bank Bond issue! Rumoured to be launched in SDR (Special Drawing Rights) but the principal will be repaid in Yuan. Talk is the issue size is expected to be around a 3Bn Yuan and probable launch ahead of the G20 Sept meeting.
Given much of Europe was on holidays today, with the sun shining in the middle of August we really did not need much convincing markets were happy sitting where they were! Volumes were extremely thin but we did see a friendlier theme as oil gains helped confidence. Oil closed up on the day around 3% on speculation Saudi Arabia and Russia are discussing production measurers. FTSE continued its roll following on from BREXIT (+0.4%) but only to the detriment of sterling (-0.4%). UK sees CPI tomorrow and an unchanged (0.5%) from previous is expected.
All was good again today for US stocks as all closed at record levels. Intraday highs could not be held but an impressive closing none-the-less. Strong but quiet session with VIX closing around 11.9 and US bonds trading in the tightest range they have seen in a while. Tuesday could see some fun and games however as we see the US CPI number released. Expectations are for a 0.9% print (previous number was 1%). Also tomorrow, we see Housing Starts and Building Permits – so we may well see some excitement tomorrow afternoon.
A small steepening seen in 2/10 today with the curve closing at +83.5bp (10's closing 1.56%). German Bund lost 3bp to close at -0.7%; closing the US/Germany spread at +163bp. Italy 10yr 1.05%, Greece 7.97%, Turkey 9.39%, Portugal 2.67% and UK Gilt at 0.53%.