Blog/Market Talk
Posted Aug 11, 2016 by Martin Armstrong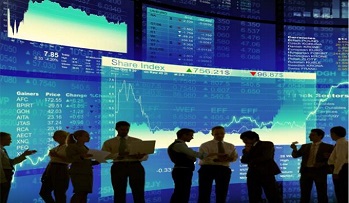 Yet another rather uneventful session made even worse by the fact that Japan had a national holiday. Early trading in the Shanghai tended to follow the weak US sentiment but despite flipping in both directions, eventually closed down but above the psychological 3k level. Hang Seng performed well and it could be said took a little confidence from the New Zealand rate cut as the NZ$ found strength following the decision. The Chinese Yuan was set 6.6255 by the PBoC with the of-shore market trading out at 6.6412. In late US trading the Nikkei futures have joined the rally and are currently trading 1% higher.
All core European indices performed well today registering gains of between 0.7% (DAX, FTSE and IBEX) and 1.2% set for the CAC. Oil returned a positive performance today retracing all of yesterdays losses by gaining 3.5%. The safe-haven bid for gold has waned, after a strong $20 rally but in late US trading is triggering late sell-stops as we bumble around the days lows of $1336.
US stocks were unsure in which direction to play but have gone from strength to strength as we enter the closing minutes. All major indices registered record highs as the oil rally continues, Bonds sell-off and the US Index recovers with conviction.
It really has been a rather uninspiring week but that really could change tomorrow when we see some meaningful data. In Germany and Europe we have GDP and a host in the US later which includes Retail Sales, PPI and Univ Mich Sentiment. It remains to be seen if we can close up around these record levels, so keep an eye on gold and the DOW's closing levels for the week.
Weak US bonds saw a 6bp parallel shift across the curve. 2's ended the day at 0.74% whilst 10's were last seen at 1.56%. Europe has not followed "yet" but then much of the excitement has occurred late in the US trading day. 10yr German Bunds were last seen trading -0.09bp (2bp weaker than yesterday) closing the spread at +164bp. Many of the peripheral markets will catch-up in early Friday trading but the closes for Thursday were Italy 1.06%, Greece 8.01%, Turkey 9.39%, Portugal 2.72% and UK Gilts 0.54%.