Blog/Market Talk
Posted Aug 10, 2016 by Martin Armstrong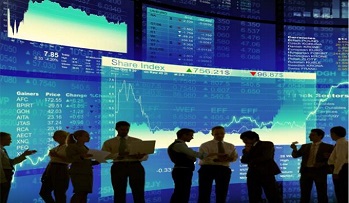 A weaker opening for the Nikkei was off-set by better than expect economic data (Machine Orders) by lunchtime. The majority of the afternoon trading was in the positive but eventually closed small down. Many are concerned that the JPY may attempt a summer break of the 100 level which has the tendency to weigh on equities and so light summer volume paves the way. Shanghai and Hang Seng were little changed closing mixed and even late US futures trading has them priced within 0.15% of the earlier cash close.
All core European markets were lower this morning as oil, the indecision from Asia and the general lack of conviction watched as sellers hit bids. We did recover from earlier lows but by that time the US markets had opened where we saw some profit-taking from recent historic highs. OPEC provided a general up-tick after they announced a more optimistic view for the balance of 2016 by an additional 30k barrels. Indices did see a mild recovery from the days lows but still closed lower. This, however, obviously hit oil prices which closed around 3% lower on the day.
A general rout of profit-taking today in the US market after we saw records set Tuesday. The DOW opened around unchanged and tried to hold in positive territory but had started to fade as the day wore-on. We remain in thin summer trading even as the VIX tics higher. Last seen around 12.5 it is a good indication of people fear of this rally! It appears the more we hang around these numbers the more nervous the market participants become. The DXY also took a set-back today closing down 0.6% at 95.58.
One major talking point for the Bond market today was the fact that the BOE failed to find the amount of bonds they were seeking yesterday. Falling short by £52Mn yesterday did not appear to have an impact today on the longer end as they were offered 4.7x's (times) the amount it planned to purchase. Thursday the BOE will publish details for next weeks reverse auctions. 10yr Gilts closed today 0.52% (-6bp). Given the weakness of US stocks (even though only marginal) we did see more support for US Treasuries. There is more market talk that central banks could diversify into US Treasuries. We are in unchartered waters so given this madness, we would not be surprised! US 2/10 flattened 1bp further today closing the curve at +83bp, 10's last at 1.51%. Bunds joined the march (despite record low auction) and closed -0.11%; closing the US/German 10yr spread at +162bp. Italy closed 1.07% (-4bp), Greece 8.08% (-2bp), Turkey unchanged at 9.38% and Portugal 2.73% (-4bp).