Blog/Market Talk
Posted Apr 14, 2016 by Martin Armstrong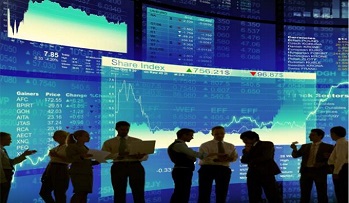 JPY remained the focal point for Asia, well that was until the market realized it had finally turned. The JPY took out the 109 handle and dealers were less concerned and comfort returned to the Nikkei. The session went from strength to strength closing up almost 2% on the day. The Shanghai and Hang Seng performed closing up over 2% on better than expected data but the HSI was especially strong closing up 3.2% on the day.
It really was no surprise that Europe opened strong with previous safe-havens losing ground as markets loaded-up on risk. Strong Export data helped Energy, Miners and Banks following on in the firm belief that we have finally turned the corner. The French CAC closed up 3.3% and Italy's MIB was up 4.1% as we saw strong gains in the banking sector. DAX and FTSE saw gains of 2.7 and 1.9% respectively with FTSE gaining on the back in the Energy sector mainly.
Given that Europe is now convinced China has turned the corner (strong overnight Export data) and following the gains seen in Europe the cash Dow opened well and after a small respite (Retail Sales), finally took the bull by the horns and marched firmly higher. DOW closes up 1%, along with the broader S+P while the NASDAQ closed up 1.5%.
Oil drifted after yesterdays move closing down around 1.5% and we also Gold lose some of its recent attraction as a safe-haven. Closing down today 1.2% sees the price around the $1233 level having rejected the Weekly Bullish Reversal.
The  Bond Markets did have a little wobble early in the session on the back of additional supply but managed a recovery by the close. Again we are seeing a pattern of "Good data – Curve flattens" and today was no different. US 2's closed 0.75% whilst 10's closed 1.76% marking the 2/10 curve at +101bp. 10yr German Bunds closed 0.13% (-3bp) on the day. This closes the spread US/Germany at +163bp. Italy 10yr closes 1.29% (-8bp), Greece 9.05% (+21bp), Turkey 9.34% (-9bp), Portugal 10's 3.21% (-21bp) and Gilt 10yr 1.42% (-2bp).
Given the renewed confidence the DXY experienced a strong rally pushing it back just over 95. GBP and JPY lost around 0.5% the pair.