Blog/Market Talk
Posted Apr 8, 2016 by Martin Armstrong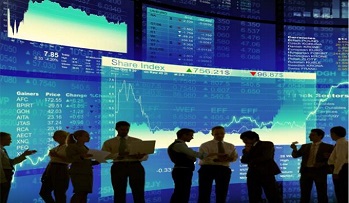 A little bit of jawboning by the BOJ and we see a bounce off of the 107.60 level from yesterdays trading. A healthy 1% rebound in the JPY transpired into a 0.5% bounce in the Nikkei. Finance Minister Taro, said the government would take steps if they were required. With an additional bounce in late US trading the Nikkei remains around 2% lower on the week. Both the Shanghai and Hang Seng markets closed down 0.8% on the day.
Europe saw a steadily progressive day with many indices hitting their highs around mid-afternoon (early US trading) and then drifted into the close. Late US data saw concerns about growth when we saw February M/M Wholesale Inventories released. Expectations were for -0.1% but release was -0.5%. This unnerved stocks across the globe especially bring European bourse's off their highs.
US markets opened strong and proved to be the highs of the day. A steady decline thereafter resulted in lows being hit mid-afternoon with the major indices breaking lower for the day. A short recovery just into the close provided a positive end to what looked likely to be another down day in a down week. The relationship looks to have well and truly separated between oil and equity markets. Todays oil rally ended with a 6.3% gain for WTI to close the day flirting with the $40 level again.
US Treasury curve returned some of yesterdays flattening with 2/10's closing 2bp steeper at +102bp. 10's lost ground early in the session but the buyers failed to return despite Equities selling-off even though we saw the fall in US growth. 10's closed 1.71% +2.5bp on the day but 9bp lower on the week. In Europe German 10yr Bund closed 0.095%, closing the US/Germany spread at 161.5bp. Italy 10yr closed 1.31%, Greece 8.71%, Turkey 9.73%, Portugal 3.33% and UK Gilt 10's at 1.36%.
Canadian Jobs report was a surprise to the market today 7.1% down from 7.3% and adding over 40k jobs. C$ dropped from 1.3155 down to 1.2998 a bit refreshing from recent price activity.