Blog/Market Talk
Posted Apr 7, 2016 by Martin Armstrong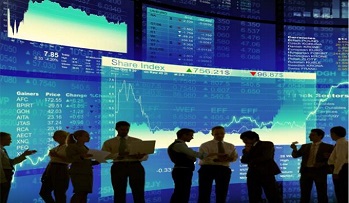 The main topic again last night was the magnitude of the advancing Yen. Despite a convincing break below the 109 (and 108 in European trading) the Nikkei only managed to hold ground to show a modest (0.22%) gain on the day. The Shanghai fell over 1.3% overnight and only just managed to hold the psychological 3k level. Yuan was fixed 6.4716 which is marginally stronger against the USD. In late US trading the Nikkei has lost a further 2% whilst the JPY traded down 1.5% on the day to within a whisker of the 107.61 (Major Weekly Reversal). China 300 and HSI both down an additional 1% from the cash close.
European equities started ok but that sadly was to be short lived! Concerns around the Italian banking system hit shares again (BMPS -8.09%), banks exposure to energy remains a concern for many dealers and discussions around the Minutes of the ECB meeting and Mario Draghi's comment, "Negative rates 'broadly' not hurting banks" remains open to interpretation. DAX, CACA and IBEX were all off around 1% whilst FTSE lost 0.4%.
US had already opened lower, following Europe but it was not until mid-afternoon session did we see the days lows. Yen remains a hot topic into the US session with many blaming unwinds of the carry trade. S+P goes negative on the year after todays losses, as does oil. Banks are one of the worst performing sectors and so we see a flight into both Gold and Treasuries. Interesting that we are starting to see a divergence between S+P and Banks indices.
The US Treasury market see the curve flattening with 2's losing 4bp (last seen 0.69%) whilst 10's were 6bp lower at 1.69%, closing the 2/10 curve at 100bp. Interesting the European reaction to the flight to quality. We saw the core perform while the peripherals lagged. 10yr Bund closed 0.09%, closing TY/RX at +160bp. Italy gained +10bp closing 1.39%. Greece 8.82% (+2bp), Turkey 9.73% (+5bp) and Gilt 10yr closed 1.33% (-5bp). Portugal 10yr closed 3.39% (+23bp).
Although we did see some large currency moves today the DXY managed only a small 0.2% improvement for the Index. The JPY as we have already mentioned closed +1.5% firmer whilst the EURO and GBP lost around 0.5%. The A$ suffered one of its largest loses in a while down 1.25% on the day.