Blog/Market Talk
Posted Apr 4, 2016 by Martin Armstrong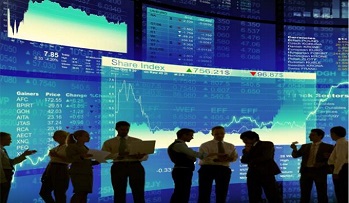 Fridays NFP in the US did not help support the Nikkei despite the DOW's strong closing rally. We did see a bounce off of the 16k figure but given that the Chinese markets were closed, holding any gains on the day proved just too lonesome. Late news on Friday about oil production continues to haunt the market in the Asian session. However, once trading from the Middle East had drifted into the European session, the price had recovered and along with it – so had equity markets.
DAX, CAC, FTSE and IBEX all opened small down but by mid-morning were close to +0.75% better. The market is still debating the likelihood of a FED rate increase in April but then, judging by this afternoon's comments (Rosengren's quote) so is the FED! On the data front, Factory orders were as expected (-1.7%) with slightly lower than expected Durable Goods but a notoriously volatile number anyway. late in the day we saw Asian stocks futures decline along with the weaker US market. The Nikkei was almost unchanged from its earlier cash close but that gave the China 300 and the HSI futures the opportunity to play catch-up and both were down around 1% (making-up for today's closed cash market). US eventually closed just off the days lows but we do have numbers tomorrow followed by the FED on Wednesday.
Fixed-Income T-curve saw the return of the flattener today with 2's closing 0.735% whilst 10's closed 1.76 (+102.5bp). In Europe the bid continues with the main buyer supporting the market again. 10yr Bund closed 0.13% which closes the US/Bund spread at +163bp. Italy 10's closed 1.23% (+2bp), Greece 8.62% (+28bp), Turkey 9.60% (-13bp) and 10yr Gilt closed 1.43% (+2bp).
Treasuries have not really known which way to play for the best part of a week. Having seen Fridays numbers the market had expected a return of the sellers but a less than convincing performance by Equity Indices are keeping many Fund Managers guessing. On Wednesday we will have FED Minutes which a few dealers are eagerly awaiting. However, ahead of that tomorrow we see German Industrial Orders (est 0.2%), UK Halifax House Pricing (estimated 9.5%) and then Euro-land Retail Sales where the forecast is 1.9%.