Blog/Market Talk
Posted Apr 28, 2016 by Martin Armstrong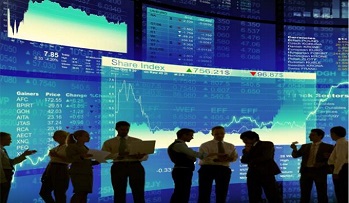 Many market players were expecting further measures from the BOJ overnight but was not to be! It was widely expected that further details of asset purchases would support both the Nikkei and JGB markets whilst leaving the JPY to weaken. However, a lack of action by the BOJ resulted in a 3.5% decline in stocks and a 3% rally in the currency. Things did not finish there as they continued to sell throughout the western day and by late New York trading Nikkei futures had fallen a further 3.1%. Shanghai and Hang Seng were little changed. NZ$ rallied 1.3% as a result of no action by the RBNZ.
Europe opened with a storm of selling following both the FED and the BOJ. By mid-morning these levels resulted in the days lows and we made steady progress back to unchanged. Deutsche Bank and BBVA helped proceedings along after DB reported better than expected numbers (+214mio v's estimate of -484mio) their shares rallied 3.5%, whilst BBVA stock was up 7% (885 v's 709 expected and on better Net Investment Income returns. Energy and precious metals also aided the momentum as oil rallied 1% and Gold/Silver around 1.75% each. Silver close strong, but tomorrow becomes critical if it can close above $17.75 then a test of last year's high becomes possible. Gold also close firm hinting a retest of the high tomorrow is possible but here too we are up against the Weekly Bullish. If silver elects our number but gold fails, the ratio will come in further.
US markets opened weaker but a similar pattern to Europe, despite poor data but had recovered by mid-afternoon. However, within the last 45minutes of trading tech (NASDAQ) started to sell-off (probably led by Apple -3.5%) and as we approach month end, nerves appear and we are back down and pushing the days lows. DOW, S+P and NASDAQ all closing around 1% lower. However, after the bell we see LinkedIn and Amazon producing better than expected numbers with both shares rallying around 15%. Month end tomorrow so lets watch the numbers at Fridays close.
Treasuries rallied most of the day (good demand for auction) but expected given all the volatility seen across global stock markets. We close this evening with US 2/10's at +104bp (2's 0.78% and 10's 1.82%). In Europe it was pretty much the same game with German 10yr Bunds closing 3bp better at 0.255%. This closes the 10/10's spread at 159.5bp. 10yr Italy closed 1.48% (-3bp), Greece 8.55% (-8bp), Turkey 9.07% (+3bp), Portugal 3.14% (May hear of a negative credit change tomorrow for Portugal which, if happens, makes them below investment grade and so ineligible for the ECB!). UK Gilt 10yr closed 1.61% (-2bp).