Blog/Market Talk
Posted Apr 27, 2016 by Martin Armstrong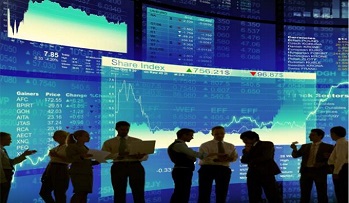 With the exception of Australia, last night saw a fairly dull session ahead of the FED and also the BOJ decision expected tonight. All core indices were negative but within a normal range given events scheduled later. In Australia however, consumer prices dropped well below market forecast and shook both the ASX (Aussie Stock market) but also the AUD (currency). Expectations of +0.3% were quickly reversed when the release showed -0.2%! Immediately, ASX fell (and the AUD dropped almost 2%. In late US trading, the currency remains under pressure currently trading around 75.75 (-2.24% on the day).
Europe just felt as though it was treading water all day waiting for the Fed decision late this evening. Greece was in the news again today after PM Alexis Tsipras requested a euro-area leaders summit. The ASE dropped over 2.5% and also saw the bond yield jump over 20bp. Talking to dealers there was no sign of concerns spreading to other peripherals but they say they will be watching events extremely closely!
A Fed "No Change" release was as expected but the scare came as they removed much of the reference to global concerns! This, the market took as a flagged June move and subsequently saw the initial move down for the DOW. This move was short-lived and we saw a strong rally into the close given all the cash still sitting on the sidelines.
The US market liked what it heard from the Fed, even though we may be talking a June hike! Confidence feels as though it is gaining, despite some big cap earning misses! As we approached the close the VIX continues to edge lower (broken 14 again), the 18k psychological level continues to haunt dealers especially ahead of tonight BOJ decision. After hours earnings from FB were extremely positive with the stock trading up over 8% as a result.
We did see a short-term sell-off in oil after the higher than expected inventories release but that was brief and by the close was up over 2%. Encouraging signs from a market that has been suffering pressure for a while now.
The bond market saw the curve flatten with 2/10 closing 103bp. 10's like the fact that the Fed seemed to have changed its focus towards domestic concerns and away from global risks. The US 10yr rallied just after the announcement to close 1.86% (-6bp on the day). In Europe, only the Bund was open to respond and that closed 0.285% a spread of +157.5bp. (European closes) Italy 10yr 1.51% (-2bp), Greece 8.63% (+23.5bp), Turkey 9.04% (+4bp), Portugal 3.16% (-3bp) and UK 10yr Gilt closed 1.62% (-3bp).