Blog/Market Talk
Posted Apr 26, 2016 by Martin Armstrong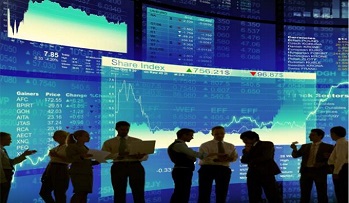 Unfortunately, it was just the Nikkei that prevented a positive "clean-sweep" for core Asian indices today. The Nikkei remains nervous ahead of the BOJ despite the JPY showing no signs of reversing its recent weakness, as YTD it remains down 7.5%. China and Hang Seng both saw late rallies take them back into positive territory closing +0.5% higher on the day. A weaker JPY has boosted the Nikkei this evening and so in late US trading the Nikkei joins the rally (currently up 1%).
All core European Indices were close to unchanged on the day with only the IBEX making a decisive break and closing up 1.6%, with the energy sector providing the boost. FTSE needed some help just to close with only small gain and was provided by Standard Charter (rallied 10% and BP (+4% on profits released $895Mio). Stan Chart reported profit of $589 the analysts focused on better than expected impairment declines.
It took most of the day before the US market decided to make a move away from unchanged and even then it was small and mixed. We saw the DOW and S+P make a marginal move better whilst the NASDAQ provided a small -0.15% decline. Some weaker than expected data Durable Goods and Consumer Confidence failed to unbuckle a tight unchanged stock market but it did help energy prices (+2.4%) but at the cost of the US Dollar (DXY 94.56 -0.25%).
Another parallel shift in the yield curve today in the US with all maturities 2bp weaker across the plain. 2's losing the bid closed 0.865% with both 10's and Bonds also 2bp at 1.93% and 2.76% respectively. 2/10 closes 106.5bp. In Germany, the curve continues to steepen with 2's closing -0.49% and 10's 0.30% (+3.5bp). This prices the 10yr/10yr US/Germany at 163bp. Italy 10yr closes 1.53%, Greece 8.40% (+12bp), Turkey 9% (-7bp), Portugal 3.20% (-8bp) and UK 10yr at 1.66% (+5bp).