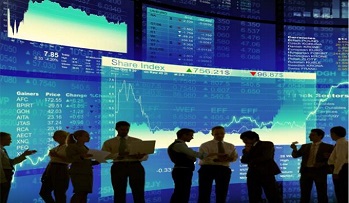 A little overdue but today we heard from the Bank of Japan and possible proposals to take rates even further negative and the likelihood banks passing these levels on to end retail. The Nikkei obviously liked it rallying 1.2% on the day whilst the Yen weakened over 2%. Both the Shanghai and HSI had mixed responses as most continue to talk Japan. The Nikkei's rally was a great effort considering Mitsubishi Motor stock fell over 13% again today (after a 20% decline Thursday) after they admitted cheating on fuel economy test results.
Auto's were the focus in Europe too with falls from both Daimler and Volkswagen. Dealer were hoping fresh data releases would help them out but unfortunately the better than expected data proved insufficient and actually added to the stocks declines. With the exception of IBEX (+0.4%), rumoured to be supported by the additional capital injection via the ECB accepting more corporates paper, all core indices were down DAX -0.6%, CAC -0.3% and FTSE -1.1%.
The US saw futures trading lower even before cash opened. We saw the lows hit around mid-morning then managed an impressive rally especially given a core stock (Microsoft -7.17% on missed earnings). Data failed to offer support after the U.S. Manu PMI fell to 50.8 from 51.5 seen in March. However, ahead of the weekend the DOW did offer some encouraging signs closing up on the day and above the key psychological 18k level.
Gold had a very poor day today dropping over $20 to close $1233 (-1.6%), having seen an earlier low of $1227. Silver also saw a large turnaround dropping from the days high of $17.34 to a low seen of $1690. DXY again moving better closing 95.95 (+0.55%).
In the Bond market US curve steepened 1bp with 2/10 trading +107bp. US 10's closed 1.89% with the German 10yr Bund closing 0.23% closing the spread at +166bp. Italy 10yr closed 1.47% (+1bp), Greece 8.21% (-26bp), Turkey 8.97% (-1bp), Portugal 3.26% (+8bp) and Gilt 10yr closed 1.60% (+1bp).