Blog/Market Talk
Posted Apr 19, 2016 by Martin Armstrong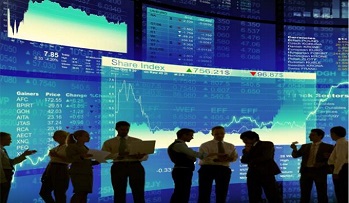 An encouraging session for Asia overnight but especially the Nikkei. Bouncing from yesterdays lows with an enticing 600 point (3.7%) rally. We did not see that response from either the Shanghai or Hang Seng but positive sessions for both is acceptable for any day. The JPY remains a focal point between dealers as all are looking for clues ahead of the next potential move. For the past three weeks the JPY has bounced off of the Reversals so will be extremely interesting to watch Fridays close.
In Europe the ZEW (Economic sentiment) was the stimulus that many markets were hoping for. With a previous release of 4.3 the 11.2 was a pure tonic following gains already seen in Asia. The DAX was the star performer closing up over 230 points (2.3%), which was way over the 1% gains by CAC, FTSE and IBEX. Energy and Mining stocks were the main components that led the way today but given the 2%+  in Gold, Silver, Oil etc. it really should be no surprize. From Frankfurt we will hear from the ECB meeting and their views on the Easing progress and maybe about peripheral bond activity. Interestingly, ahead of that we will see the Bundesbank tap their 10yr Bund issue.
The US has been a little more sedate compared to the euphoria seen in Europe today. The DOW opened strong but mid-morning had lost momentum and traded back into negative territory. Data played its part as a less than convincing Housing numbers hit sentiment. Recovery was seen by the close but it certainly felt like doubts were creeping in as we approach old highs. The NASDAQ did not manage positive territory all day but given the recent Tech results and forecasts that also is no surprise.
Precious Metals were core focus for many as the USD continues to drift lower. Gold rallied 1.6%, Silver, Platinum and Copper were all over 2.5%. Interesting that many dealers quoted the Yuan Gold contract having an impact on both (the USD and Gold) in todays pricing. We commented last week on the effect this will have on the price of Gold (April 14th).
Fixed-Income markets did very little in the US today with minor volatility seen across the curve. 2/10's closed almost unchanged at +103bp. 10uyr Bund lost only 1bp ahead of tomorrows tap, closing at 0.17%. The peripherals saw a little bit of profit-taking after such a decent run lately. Italy 10yr closed 1.40% (+5bp), Greece 8.93% (+17bp), Turkey 9.09% (-2bp) Portugal 3.10% (-1bp) and UK Gilt 1.51% (+3bp).