Blog/Market Talk
Posted Apr 18, 2016 by Martin Armstrong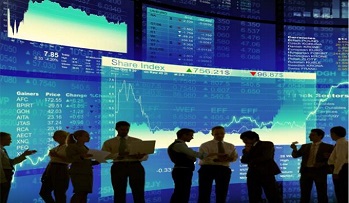 A disappointing result from the weekends Doha meeting, resulted in negative market reaction early Monday morning trading. With oil initially trading off 6.5% from Fridays close the Asian equity markets opened in a bit of a frenzy with many brokers looking for the bid. The Nikkei was the weakest of the bunch closing down over 500 points (3.4%). However, that resulted in the days lows and spent the rest of the trading session recovering.
Europe saw a similar pattern, opening on the days lows only to rally into the close. Most core markets closed up around 0.4% with the best performance coming from the DAX (up 0.68%). With such a shallow trade from the weekends non-event that leads many dealers to assume being short was an extremely over crowded trade. There was hardly anything on the data front today so we look towards ZEW release from Germany and US Housing Starts and Buildings Permits.
Dow futures opened in Asia around 100 points lower but after a sneak lower spent the rest of the day edging higher, until it was supported by cash and better volume. Earnings will be the key topic for many as we see how Q1 performed for many of the top picks. After such volatility
many will be happy to lower expectations so any positive surprises will command a healthy response. Cost cutting and proactive management will be much discussed as the area of cuts will be as speculated as the equity itself. All core Indices closed up around 0.5% with DOW above 18k for the first time in a while. Meanwhile gold was hit after setting highs ($1242) early in the Asian session.
US Treasuries saw a 1bp steepening in the 2/10 curve, closing at +104bp. Intersting that 5's, 10's and Bonds all lost 3.5bp across the curve. 10's were last seen trading at 1.79%. In Europe the German 10yr Bund closed 0.16% (+3bp), closing the US/Bund spread at +163bp. Italy 10yr closed 1.35% (+1bp), Greece 8.76% (+5bp), Turkey 9.11% (-6bp), Portugal 3.11% (-4bp) and UK Gilt 10yr closed 1.48% (+6bp).