Blog/Market Talk
Posted Apr 15, 2016 by Martin Armstrong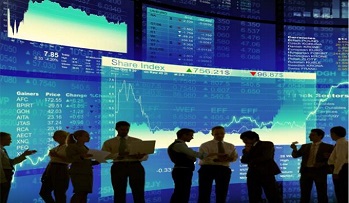 It really should be no surprise to people that we saw some retracement after a 3.3% rally in a day. That is exactly what we saw today in the Nikkei after yesterdays euphoria. Most dealers were hoping China's GDP release was going to provide the end of week support for the markets but that failed to materialize. Mixed data and some profit taking resulted in a fairly quiet day eventually closing with little change. PBOC set the Yuan at 6.4908 with dealers taking it a little further to 6.4835 at one stage.
Mixed data, the end of the week and concerns surrounding the oil talks in Doha this weekend all made today's trading a little erratic in thin'ish volume. It is interesting that many core Indices are up against some Monthly reversals so we would not be surprised if we do see a little pull-back next week. On the day we have seen core indices down around 0.3% but given that oil lost ahead of the weekends meeting it was not a bad performance.
The US markets saw the stocks small lower in, what felt like, uncertain trade. We saw mixed data from weak Ind Prod and Cap U but bucked by a strong Empire Manufacturing. Indices drifted into the close having backed up from session lows. The weekend oil meeting is expected to set the trend for Monday so many clearing the books ready.
Fixed-Income saw some buying activity upon the weaker than expected data concerns. The bull curve flattening returned but only mildly. 2/10 flattened 1bp to close +101.5bp. US 10's closed 1.75% while in Europe the key 10yr Bund closed 0.125% closing the spread at +162.5bp. Italy 10yr closed 2bp lower at 1.33%. Greece again working on the back of the bailout (they added GGB's to the QE list) tightening 29bp to close 10yrs at 8.71%. Turkey 10yr closed 9.17% (-9bp), Portugal 3.15% (-8bp) and UK Gilt 10yr closed 1.41% (-4bp).