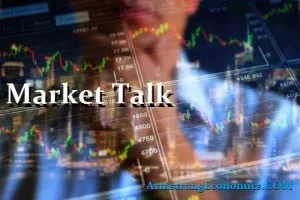 ASIA:
Jack ma, head of the Chinese giant Alibaba, was criticized today after stating that the 9am  to 9pm working day was "blessed" claiming it was the driving force of China today. In the Venezuela crises, China has been criticized for backing and bank rolling current unapproved President Maduro by US secretary of state Pompeo. However China retaliated to the saying by claiming Pompeo has lost his mind and the accusation was groundless, further stating that the LatAm was in the US's backyard and Venezuela are capable of seeing who their true friends are. A report came out recently from Bloomberg suggesting that Japan is lagging behind the rest of the modern world with cashless transactions, that only slightly above 20% of all transactions was done cashless. The UK, Canada and China are well over 50%, with South Korea topping the list with approximately 89% of transactions being cashless.
Bank of Japan Governor Haruhiko Kuroda was interviewed on U.S. television today (CNBC) and called out trade protectionism as the biggest risk to the global economy.
The major Asian stock markets had a mixed day today: ASX 200 increased 0.10 points(0.00%) to 6,251.40; SENSEX increased 138.73 points(0.36%) to 38,905.84; NIKKEI 225 increased 298.55 points(1.37%) to 22,169.11; KOSPI increased 9.43 points(0.42%) 2,242.88. However, Shanghai and Hang Seng took the opposite route, decreased 10.84 points(-0.34%) to 3,177.79 and 99.04 points(-0.33%) to 29,810.72 respectfully.
The major Asian currency markets had a mixed day today: The AUDUSD increased 0.0003 or 0.05% to 0.7174 and The NZDUSD increased 0.0001 or 0.01% to 0.6761; however The USDJPY and The USDCNY took the opposite route decreased 0.0170 or 0.02% to 112.0030 and 0.0015 or 0.02% to 6.7062 respectfully.
Gold decreased 1.8 USD/t oz. or -0.14% to 1,290.54 and Silver increased 0.05 USD/t. oz or 0.33% to 15.0138.
Some economic news:
South Korea:
Exports (YoY) (Mar) remain the same at -8.2%
Imports (YoY) (Mar) remain the same at -6.7%
Trade Balance (Mar) decreased from 5.22B to 5.21B
Indonesian:
Trade Balance (Mar) increased from 0.33B to 0.54B
Export Growth (YoY) (Apr) increased from -11.33% to -10.01%
Import Growth (YoY) (Mar) increased from -13.98% to -6.76%
Loans (YoY) (Mar) decreased from 12.13% to 0.00%
Indian:
WPI Inflation (YoY) (Mar) increased from 2.93% to 3.18%
WPI Manufacturing Inflation (YoY) (Mar)decreased from 2.25% to 2.16%
WPI Food (YoY) (Mar) increased from 4.28% to 5.68%
WPI Fuel (YoY) (Mar) increased from 2.23% to 5.41%
Exports (USD) (Mar) increased from 26.67B to 32.55B
Imports (USD) (Mar) increased from 36.26B to 43.44B
Trade Balance (Mar) decreased from -9.60B to -10.89B
EUROPE:
Nigel Farage's new party called the "Brexit Party" has moved up to third position it the European parliament elections, just one percentage point behind the current Conservative party led by Theresa May. Labour remains on top with 24% of the voters.
The iconic Notre Dame Cathedral (in French meaning the lady) today caught on fire, destroying the iconic spire and a big portion of the roof. Thankfully, firefighters were able to get it under control before the  rest of the building suffered a similar fate – but this is not only a tragic occurrence, it brings an ominous start to the Catholic Holy Week.
In the Middle east, in Tel-Aviv scientists have created the world's first micro 3D printed heart using human tissue. Described as a major breakthrough it is hoped that soon there will be advanced possibilities that it will be used in human transplants.
The major European stock markets had a mixed day today: CAC 40 increased 6.03 points or 0.11% to 5,508.73; DAX increased 20.35 points or 0.17% to 12,020.28; however the FTSE 100 took the opposite route decreased 0.19 points, or 0.00% to 7,436.87.
The major European currency markets had a green day today: The EURUSD increased 0.0001 or 0.01% to 1.1301; The GBPUSD increased 0.0019 or 0.14% to 1.3100 and The USDCHF increased 0.0023 or 0.23% to 1.0045.
Some economic news:
UK Rightmove House Price Index (MoM) increased from 0.4% to 1.1%
Norway Trade Balance (Mar) decreased from 15.8B to 13.9B
Swiss PPI (MoM) (Mar) increased from 0.2% to 0.3%; (YoY) increased from -0.7% to -0.2%
U.S./AMERICAS:
The week started off slightly down across major US indices.  The Dow lost a little over 27 points (-0.10%), closing at 26,384.77, while the NASDAQ finished the same (-0.10%, closing at 7,976.01). The S&P 500 was ended essentially flat for the day (-0.06%, closing at 2,905.58), but held the 2900 mark on a closing basis. The Russell 2000 also finished in the red, albeit the worst of the group on a percentage basis (–.36%, closing at 1,579.17).
The banks were the talking point for most of the day, with Goldman Sachs missed on revenue expectations and Citigroup experienced a ~20% fall in its equity trading division. Ironically, both firms reported better than expected earnings – but that is not always good enough.
On the economic front, Chicago Federal Reserve President Charles Evans said he'd be comfortable leaving interest rates alone until Fall of 2020, to "help support the inflation outlook and make sure it's sustainable." And so the ping-pong continues to bounce, and everyone will continue to get themselves spun up waiting and watching for the next soundbite coming from the Fed. It never ends, and it never changes.
Meanwhile on the political front, it was announced that the DOJ will release a redacted version of Rober Mueller's report this Thursday. So now the clock ticks until the next wave of partisan rhetoric kicks up, and bias media coverage dives in.
In Canada, it was a different story. The TSX Composite was up +0.21%, closing at 16,515.46 while the more narrow TSX 60 index closed even higher (+0.33%) at 987.92.
In Brazil, the Bovespa had a bit of a reprieve from its recent negative streak, closing up +0.22% at 93,082.97.
ENERGY:
There are some suggestions in the news that Russia could end their deal with the OPEC group as US are gaining market share from the OPEC amid organized cuts of production. Russian Finance Minister stated they are unwilling to allow this to happen even if it means cutting existing agreements with the OPEC group – although it was admitted that any breech of the agreement from OPEC could force Crude oil well below the 40 USD mark.
The oil markets had a negative day today: Crude Oil decreased 0.48 USD/BBL or -0.75% to 63.4842; Brent decreased 0.33 USD/BBL or -0.46% to 71.0760; Natural gas decreased 0.07 USD/MMBtu or -2.63% to 2.5852; Gasoline and Heating oil decreased 0.0228 USD/GAL or -1.12% to 2.0141 and 0.009 USD/GAL or -0.43% to 2.0651 respectfully.
Top commodity gainers are Orange Juice (3.09%), Palm oil(3.04%) ,Platinum(1.79%),. Biggest losers are Nature Gas (-2.67%), Cotton(-1.75%) ;Wheat(-1.08%) .
The above data were collected around noon 14:45 EST time on Monday
BONDS:
Japan -0.03%(+3bp), US 2's 2.40% (-0bps), US 10's 2.55%(-1bps), US 30's 2.97%(-0bps), Bunds 0.06% (+0bp), France 0.42% (+2bp), Italy 2.58% (+4bp), Turkey 17.51% (-4bp), Greece 3.29% (-50bp), Portugal 1.20% (+3bp), Spain 1.08% (+3bp) and UK Gilts 1.22% (+1bp)
US 3-month Bill Auction increased from 2.375% to 2.380%
US 6-month Bill Auction decreased from 2.395% to 2.390%
French 3-month BTF Auction: remain the same at -0.519%
French 6-month BTF Auction: increased from -0.524% to -0.521%