Blog/Market Talk
Posted Apr 14, 2016 by Martin Armstrong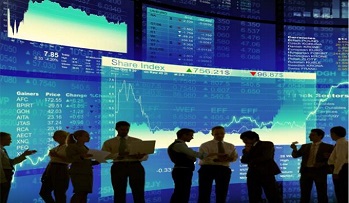 The market was right to focus on the Japanese Yen over the past few days having witnessed a convincing dip in the Nikkei that many wish they had bought. Having been concerned last week of the 16k level, tonight we are discussing the 17k point after a 530 point rally today. Both Shanghai and Hang Seng were dull by comparison but both made ground closing up around 0.6% on the day. The PBOC fixed the Yuan at the lowest level in almost three weeks at 6.4891 earlier today but a little concerning as it is ahead of tonight Q1 GDP release (estimate is for a 6.7% reading).
BREXIT remains a major concern not just for the UK but also for Europe. Looking at todays equity markets was a reflection of those fears as the DAX, CAC and IBEX all returned solid gains (0.5%) whilst the FTSE only just managed a positive print after spending most of the day in the red. Todays BOE. unchanged on all accounts, were as expected with the minutes also registering a unanimous 9-0 vote.
US markets were a little disappointed this morning, with a less than expected CPI print of 0.9% after expectations of 1.1%; Claims were a little sticky also. The DOW and S+P both spent the day struggling with sentiment, finally seeing a set-back by the time of the close. Also, a concern for todays market was the setback seen in the oil price as well as the poor sentiment behind gold. Neither was a large move by recent standards but the euphoria seemed to be missing today, one dealer told us.
US Treasuries were again lower today and again, the belly of the curve was the under achiever. 5's lost 4bp whilst the wings lost just 2bp. The 2/10 therefore remained unchanged at +102bp. Not a bad days trading given the 30yr auction but then they did manage to auction at the lows, so a rally into the close will keep the dealers happy. In Europe the German Bund was last seen at 0.17% which closes the US/Bund spread at +162bp. Italy 10yr closed 1.35% (+6bp), Greece 9% (-5bp), Turkey 9.26% (-8bp), Portugal 3.22 (+2bp) and UK Gilt 1.45% (+3bp).
DXY remains around the 95 level as GBP losses were excused by the general sturdiness by the rest of the basket.