Blog/Market Talk
Posted Apr 11, 2016 by Martin Armstrong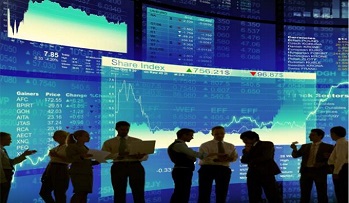 The Yen has reversed some of its gains from last week but not before attempting more early in the day. Having hit highs early in the session it spent the majority of the day drifting lower to close over the 108 handle. The Nikkei, therefore, saw the exact reverse having hit session lows early then spent the day edging back to unchanged. We did not witness the same uncertainty in China with the Shanghai and Hang Seng both making ground on the day supported by some early inflation data, which although not matching forecasts did equal the previous month. PPI again eased but less than previous leaving the market a little perplexed.
Asia's uncertainty rolled into Europe but was soon ignored as indices quickly moved into positive territory. The DAX, CAC and IBEX all gained ground as dealers referred to stronger oil prices which in-turn lifted bank shares. Last week we quoted the concerns many market participants had with banks exposure to the energy sector and they feel to be trading on the back of that volatility. A good day for oil therefore resulted in a healthy day for European bank shares. All core indices closed up around 0.5% with the exception being FTSE which played with unchanged all day.
US markets saw a similar pattern to Fridays trading, when – after opening strong closed on or at their lows. Prices tended to drift as dealers await earning reports and start to see a drift away and into gold but not enough yet to close above the main Daily Bullish Reversal as 1266 (it did close above the 1254 Reversal). Even the performing oil market could not help to support prices. Eventually closing down small on the day but as many traders remarked, "Above the 200 day moving average".
We saw a little curve steepening within 2/10's. 2's closed 0.70% whilst 10's closed 1.73% closing the spread at 103bp. ECB starts to widen the margins between IG and others as they start their increased purchases from the beginning of April. In opening Monday trading the 10yr German Bund closed almost unchanged at 0.11%, which closed the US/German spread at +159bp. 10yr Italy closed 1.33% (+2bp), Greece 8.68% (-3bp), Turkey was better by 20bp at 9.53% and Gilts closed 1.39% (+3bp).