Blog/Market Talk
Posted Jun 22, 2015 by Martin Armstrong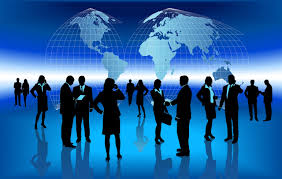 Today we are seeing some large price/percentage moves in many markets, which is something we should all start to accept as the new norm for the second half of this year moving forward.
Rumours started Sunday of Tspiras's new proposal and the markets took it all at face value! DAX at best was up 3.5%; ASX closed up 9.7%; Asian stocks up over 2% (China closed but HK +1.2%); euro little changed whilst the U.S. dollar lost ground against EM (especially Turkey 1.1%). The 2yr GGB's as a yard stick and was today trading at 23.5%.
Ty/RX 10yr spread tightened by 6bp with the last trade at time of this writing was 146bp. Bunds traded around 1.5pts lower whilst peripheral debt performed (especially BTP's higher by over 1.5pts).
Gold lost its recent safe-haven bid losing $16 at 1184 (-1.2%)
U.S. stocks all following the feel good factor +0.8% (so far)
Both dealers and fund managers continue to have the number one concern that remains the vanishing liquidity – which is even in the Treasury market! As liquidity evaporates, the more volatility we will see because the lower the volume, the greater the price swing, which then comes back reducing the risk appetite.
If we are seeing swings like this in government bonds, then the entire spectrum of markets will be entering a different pattern altogether post-2015.75.