Blog/Market Talk
Posted Jun 15, 2015 by Martin Armstrong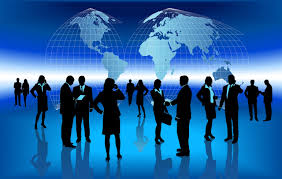 Today was a very busy day for most assets classes. First there was news over weekend that S&P may look unkindly on the UK over Brexit issue (cable was weaker than euro but is recovering towards the end of the day). Greece, never out of the news, despite weekends, has been on your screens all day. Still talk of Grexit late in the afternoon seeing Greek 2yr paper trading over 28% and the stock market lower by 7%.
This has seen a bit of a move back into bunds from the peripherals (10yr BTP's down 2 points at one stage). U.S./bund 10yr spread now 152bp.
Russia cut rates to 11.50 over the weekend and saw ruble lower by 0.7% to U.S. dollars in late trade.
Saudi Arabia opened the market for large investors.
Again, talk out there is just so much uncertainty as very few people are running positions. Gold had a $16 trading range, some people still try to see this as a safe haven every time a negative headline hits the screen, but gold still traded lower on the day. Stocks are also seeing few buyers, which again adds to all the uncertainty.
–Ashley Warren