Blog/Market Talk
Posted Jul 16, 2015 by Martin Armstrong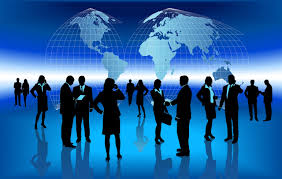 Yesterday, dealers spent most of the day waiting for the Greek vote and then, later in the day, Janet Yellen's semi-annual HH (Humphrey Hawkins) testimony in front of the House Financial Services Committee. The Greek vote was rather well publicized throughout the day and confirmation that the measures would be accepted should be no huge surprise. With around 30% of Mr. Tsipras's own party failing to back the vote, after a day of emotional debate, we should expect to see a reshuffle very soon. 2yr GGB (Greek Govt. Bond) last saw 26.5%.
The euro did trade well in early session, but by early afternoon trading the sellers were in and once through 1.1000 it never really looked back. Janet Yellen's speech did nothing to halt the euro's slide as she reiterated that the Fed remains on track to raise rates this year, with the one caveat being, "as long as the economy evolves as expected" the pressure increased upon the euro.
The U.S. Treasury market did not see the kind of aggressive sell-off one might expect after such rate comments, but we did see some weakness across the curve. All the way along the yield curve from 2's (2yr notes) out to 30's yields were 2-4bp higher after a day where we had seen some positive gains in bonds. The US$ is still seen as the safe-haven bid, which is one explanation why both bonds and stocks held-in!
Gold suffered from mid-day London, trading down over $8 at one stage to 1143. Rate talks are leaning on the precious metal at the moment, and given its recent performance, does not look to have many friends to talk it up just yet.
China saw a solid 7% growth (just out) and is reflected in most Asian Stock Exchanges. Nothing really to write home about but a positive day all around at present.