Blog/Market Talk
Posted Oct 12, 2015 by Martin Armstrong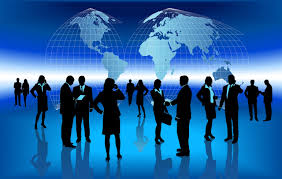 In Europe, despite the positive Asian market with the Shanghai Index exceeding 3% (on the back of weekend government vocal support), we had a lack luster session with no clear direction. The same could really be said for the U.S., but at least there the indices finished in the positive. Oil was probably the most talked about asset of the day as it returned some of last week's rally, losing 5% on the day. There remains talk among dealers that China has yet to complete its buying and so a little consolidation after such a move is probably to be expected.
We also saw a quiet day within the FX arena with the DXY (U.S. Dollar Index) closing unchanged at 94.885 (+0.0%). The bond market was also quiet but managed to edge higher on extremely thin volume. The curve managed to flatten with 30yrs and eventually closed at 2.94% with 10s marginally squeezing into the close. Gold had another healthy days return, gaining $12 at one stage to $1167.
We do have a lot of economic data later in the week from PPI, CPI, and a number of confidence indicators. This week in Germany, we saw CPI (0% previous) and ZEW (67.5 previous). The U.S., UK, and China also saw similar data releases, so we do not see today's dull markets staying with us for that long.