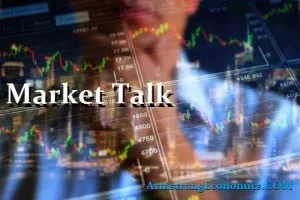 ASIA:
China is cracking down on a crime ring making "fake vaccines" for Covid-19 that has been running since September, state media reported. Police departments in Jiangsu, Beijing, and Shandong have arrested more than 80 people involved in producing more than 3,000 fake Covid-19 vaccine doses, Xinhua News Agency reported. Xinhua said China's Ministry of Public Security is investigating crimes related to manufacturing and selling of counterfeit vaccines "and the illegal practice of medicine and fraud under the guise of the vaccines."
China is set to overtake the United States as the world's largest economy a few years earlier than anticipated due to the coronavirus pandemic, analysts said. The US reported last week that gross domestic product in 2020 contracted by 2.3% to $20.93 trillion in current-dollar terms, based on a preliminary government estimate. In contrast, China said its GDP expanded by 2.3% last year to 101.6 trillion yuan. That's about $14.7 trillion, based on an average exchange rate of 6.9 yuan per US dollar, according to Wind Information data. That puts China's economy at only $6.2 trillion behind the US, down from $7.1 trillion in 2019.
India's Finance minister presented the annual budget for next financial year (2021-22) Today in the parliament. During the budget session India announced that India's fiscal deficit is set to jump to 9.5 percent of GDP in 2020-21 as per Revised Estimates. This is sharply higher than 3.5 percent of GDP that was projected in the Budget Estimates. A slump in government revenues amid the Covid-19 pandemic has led to a sharp rise in deficit and market borrowing. In health care spending, the finance minister announced a total spend of around USD 31 billion on healthcare with approx. 5 billion USD on Covid-19 vaccine development and inoculation.
Myanmar's military seized power on Monday in a coup against the democratically elected government of Nobel laureate Aung San Suu Kyi, who was detained along with other leaders of her National League for Democracy (NLD) party in early morning raids. The army said it had carried out the detentions in response to "election fraud," handing power to military chief General Min Aung Hlaing and imposing a state of emergency for one year, Reuters reported. Suu Kyi's party said she had called on people to protest against the military takeover, quoting comments it said had been written in anticipation of a coup.
The major Asian stock markets had a green day today:
NIKKEI 225 increased 427.66 points or 1.55% to 28,091.05
Shanghai increased 22.21 points or 0.64% to 3,505.28
Hang Seng increased 609.15 points or 2.15% to 28,892.86
ASX 200 increased 55.60 points or 0.84% to 6,663.00
Kospi increased 80.32 points or 2.70% to 3,056.53
SENSEX increased 2,314.84 points or 5.00% to 48,600.61
Nifty50 increased 646.60 points or 4.74% to 14,281.20
The major Asian currency markets had a mixed day today:
AUDUSD increased 0.00001 or 0.00% to 0.76371
NZDUSD decreased 0.00134 or -0.19% to 0.71685
USDJPY increased 0.23 or 0.22% to 104.94
USDCNY increased 0.02882 or 0.45% to 6.47609
Precious Metals:
Gold increased 13.88 USD/t oz. or 0.75% to 1,859.97
Silver increased 1.8 USD/t. oz or 6.66% to 28.801
Some economic news from last night:
China:
Caixin Manufacturing PMI (Jan) decreased from 53.0 to 51.5
Japan:
Manufacturing PMI (Jan) increased from 49.7 to 49.8
South Korea:
Exports (YoY) (Jan) decreased from 12.6% to 11.4%
Imports (YoY) (Jan) increased from 2.2% to 3.1%
Trade Balance (Jan) decreased from 6.77B to 3.96B
Nikkei Manufacturing PMI (Jan) increased from 52.9 to 53.2
Australia:
AIG Manufacturing Index (Jan) increased from 52.1 to 55.3
Manufacturing PMI increased from 55.7 to 57.2
MI Inflation Gauge (MoM) decreased from 0.5% to 0.2%
ANZ Job Advertisements (MoM) decreased from 8.6% to 2.3%
Home Loans (MoM) increased from 5.5% to 7.1%
Indonesia:
Nikkei Manufacturing PMI (Jan) increased from 51.3 to 52.2
Inflation (MoM) (Jan) decreased from 0.45% to 0.26%
Inflation (YoY) (Jan) decreased from 1.68% to 1.55%
Core Inflation (YoY) (Jan) decreased from 1.60% to 1.56%
Some economic news from today:
India:
Nikkei Markit Manufacturing PMI (Jan) increased from 56.4 to 57.7
Australia:
Commodity Prices (YoY) increased from 12.7% to 19.7%
EUROPE/EMEA:
Boris Johnson is to mark the first anniversary of Britain leaving the EU—the world's largest trading bloc—by formally applying to join a trade group in the Pacific- Comprehensive and Progressive Agreement for Trans-Pacific Partnership (CPTPP). The British prime minister also hopes US President Joe Biden will join the group to strengthen hopes of an early trade deal between UK and US. Critics claimed that a trade deal with 11 countries on the other side of the world would bring limited economic benefit to the UK, and saw no prospect of Mr Biden being in any rush to join the group. The CPTPP includes fast-growing economies including Mexico, Malaysia, and Vietnam along with established regional players such as Japan, Australia, New Zealand and Canada.
French manufacturing gained momentum in January at the fastest rate in six months as client demand firmed and in spite of growing prospects for a new coronavirus lockdown, a monthly survey showed on Monday. Data compiler IHS Markit said its final purchasing managers' index rose to 51.6 in January from
51.1 in December, reaching the highest level since last July. The result was also marginally better than a preliminary reading of 51.5 and brought the index further from the 50-point line dividing expansions in activity from contractions.
The major European stock markets had a green day:
CAC 40 increased 62.47 points or 1.16% to 5,461.68
FTSE 100 increased 58.96 points or 0.92% to 6,466.42
DAX 30 increased 189.15 points or 1.41% to 13,622.02
The major European currency markets had a mixed day today:
EURUSD decreased 0.00701 or -0.58% to 1.20673
GBPUSD decreased 0.00301 or -0.22% to 1.36680
USDCHF increased 0.00614 or 0.69% to 0.89687
Some economic news from Europe today:
Germany:
German Retail Sales (YoY) (Dec) decreased from 5.0% to 1.5%
German Retail Sales (MoM) (Dec) decreased from 1.1% to -9.6%
German Manufacturing PMI (Jan) decreased from 58.3 to 57.1
Swiss:
Retail Sales (YoY) (Dec) increased from 1.8% to 4.7%
procure.ch PMI (Jan) increased from 58.0 to 59.4
Spain:
Spanish Manufacturing PMI (Jan) decreased from 51.0 to 49.3
Italy:
Italian Manufacturing PMI (Jan) increased from 52.8 to 55.1
Italian Monthly Unemployment Rate (Dec) increased from 8.8% to 9.0%
France:
French Manufacturing PMI (Jan) increased from 51.5 to 51.6
French Car Registration (YoY) (Jan) increased from -11.8% to -5.8%
Norway:
Manufacturing PMI (Jan) decreased from 52.0 to 51.8
Euro Zone:
Manufacturing PMI (Jan) increased from 54.7 to 54.8
Unemployment Rate (Dec) remain the same at 8.3%
UK:
BoE Consumer Credit (Dec) increased from -1.467B to -0.965B
M4 Money Supply (MoM) (Dec) decreased from 0.8% to 0.7%
Manufacturing PMI (Jan) increased from 52.9 to 54.1
Mortgage Approvals (Dec) decreased from 105.32K to 103.38K
Mortgage Lending (Dec) decreased from 5.73B to 5.59B
US/AMERICAS:
Robinhood extended restrictions on trading today for GameStop, AMC, Express, BlackBerry, Naked Brand, Nokia, and Genius Brands Intl to prevent a surge of short selling. The trading platform listed a maximum number of shares and options users may purchase per day, with recently popular GameStop limited to one share per day. Tesla CEO Elon Musk questioned Robinhood CEO Vladimir Tenev on the companies recent practices and asked if they were limited trades to please Citadel. "There is a rumor that Citadel or other market makers pressured us into doing this and that's just false. This was a clearinghouse decision and it was just based on the capital requirements," Tenev stated. "From our perspective, Citadel and other market makers weren't involved in that."
The US' GDP is expected to return to pre-pandemic levels by mid-2021, according to a forecast by the Congressional Budget Office (CBO) released on Monday. The CBO expects the workforce to rebound to pre-pandemic levels in mid-2022, with unemployment falling to 5.3% mid-2021 and down to 4% the following year. Real GDP is expected to advance 3.7% this year, followed by a growth rate of 2.6% over the next five years. Inflation should reach the Fed's 2% target in 2023, and the CBO expects the Fed to raise rates mid-2021.
US Market Closings:
Dow advanced 229.29 points or 0.76% to 30,211.91
S&P 500 advanced 59.62 points or 1.61% to 3,773.86
Nasdaq advanced 332.7 points or 2.55% to 13,403,39
Russell 2000 advanced 52.52 points or 2.53% to 2,126.16
Canada Market Closings:
TSX Composite advanced 355.43 points or 2.05% to 17,692.45
TSX 60 advanced 18.08 points or 1.76% to 1,044.68
Brazil Market Closing:
Bovespa advanced 2,450.02 points or 2.13% to 117,517.57
ENERGY:
The oil markets had a green day today:
Crude Oil increased 1.19 USD/BBL or 2.28% to 53.3900
Brent increased 1.23 USD/BBL or 2.23% to 56.2700
Natural gas increased 0.27 USD/MMBtu or 10.53% to 2.8430
Gasoline increased 0.0279 USD/GAL or 1.80% to 1.5806
Heating oil increased 0.0431 USD/GAL or 2.70% to 1.6415
Top commodity gainers: Silver (6.66%), Natural Gas (10.53%), Platinum (5.08%) and Bitumen (3.10%)
Top commodity losers: Coal (-3.01%), Wheat (-2.04%), Orange Juice (-2.44%), and Lumber (-1.01%)
The above data was collected around 14:19 EST on Monday.
BONDS:
Japan 0.06%(+1bp), US 2's 0.00%(-0.00%), US 10's 1.07%(-3bps); US 30's 2.00%(-0.02%), Bunds -0.53% (+2bp), France -0.27% (-1bp), Italy 0.62% (-2bp), Turkey 12.59% (+2bp), Greece 0.67% (-2bp), Portugal 0.04% (-0bp); Spain 0.10% (-0bp) and UK Gilts 0.32% (-1bp).
US 3-Month Bill Auction decreased from 0.080% to 0.065%
US 6-Month Bill Auction decreased from 0.085% to 0.070%
French 3-Month BTF Auction decreased from -0.624% to -0.631%
French 6-Month BTF Auction decreased from -0.624% ro -0.627%
French 12-Month BTF Auction decreased from -0.621% to -0.642%