Blog/Market Talk
Posted Jun 3, 2016 by Martin Armstrong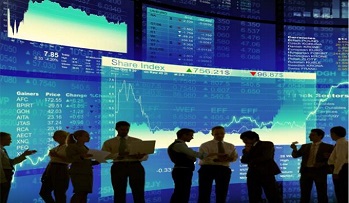 A strong opening hour (+1%) for the Nikkei on the back of a better than expected data release (Wages and Services) but by late morning had fallen back to unchanged. The second half of the day saw all core indices edge higher to close around 0.5% across the board. All eyes will be on the US markets later as NFP will be released ahead of the US open. As Asia closed calls were for an estimated +164k (previous was +160k) and for the rate to decline marginally from 5% to 4.9%, with the participation rate expected at 64.8%.
Europe has seen a steady start ahead of the US numbers but as we approach the release FTSE has gained 1%, CAC and DAX are both around 0.5% better whilst the IBEX trades marginally lower. Earlier in the day we saw Eurozone Retail Sales disappoint releasing at 1.4% against an anticipated 1.9%. From here it all changed:- Headline Number 38k; Rate is 4.7%
This was a total shock for markets and immediately we saw Bonds higher, Stocks lower, Gold rallied and the USD was hit for six. Many are calling it a fluke or a one-off number but it presents opportunities from all sides. FTSE did manage to close still higher but halved its gains to close +0.4%. DAX, CAC and IBEX all doubled their losses to close down 1% DAX and CAC and a 1.8% decline for the IBEX.
An interesting reaction for the US major indices after the huge NFP miss was followed by the ISM at 52.9 after last months 55.7; equally the employment component miss. We did see a weaker market but there was very little follow through selling. European stocks took more of a hit and US core closed only marginally lower. DOW, S+P and NADAQ all recorded losses of between 0.2% and 0.6%. VIX declined to 13.4 which also surprised many. In late US trading the Nikkei lost an additional 2% from the Asian cash close.
Dealers are questioning the possibilities that the FED still moves in June but the market re-priced the odds (from 55% down to 5% likelihood)! Bond market everywhere saw renewed buying and with enthusiasm for the belly (5yrs) and front end of the yield curve. US 2's traded down to 0.77% (-12bp) with 5's declining 13bp to 1.23%. 10's closed 1.70% a decline of 10bp on the day. 2/10 curve closed +93bp. In Europe German 10's traded at 0.065% a 4.5bp decline in rates; this closes the US/Bund 10yr spread at 163.5bp. Italy closed 1.33% (-4bp), Greece 7.13% (-1bp), Turkey 9.34% (-24bp), Portugal 3.14% (u/c) and UK Gilt 10yr closed 1.27% (-7bp).
Gold rallied as a safe-haven bid closing up 2.5% at $1245. It was the move out of US Dollars that many were talking about this afternoon as the JPY traded down to 107.65 (2.3% move on the day. The Euro also broke higher climbing two big figures to trade 1.1365 (2.2%) which saw the DXY close 1.76% lower at 93.88.