Blog/Market Talk
Posted Mar 24, 2016 by Martin Armstrong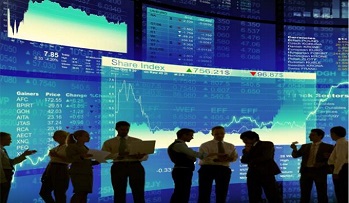 The weak close in the US followed through into the open for Asia and we saw prices gap lower across the board. The Nikkei did attempt to break higher around lunch but was short-livid being dragged down by oil, yet again! Both Shanghai and Hang Seng closed around 1.5% lower as increased talk of US rate hikes next month continue to circulate. The PBOC fixed the Yuan today at 6.5150 which is a little weaker compared to Wednesdays 6.4936 set. In late US trading Asian futures continue to drift lower when we see losses of an additional 0.75%.
In Europe, we saw a similar picture to Asian trading with all indices closing on their lows. Between 1.5 and 2% declines were the result of nerves ahead of a shaky US market and the long weekend. Finally, we see the much discussed bank merger between Banco Popolare and Banca Popolare di Milano and has been agreed. One dealer described the merger as a "comfort blanket" but with both banks shares declining 5% today one would still left looking for reassurance.

US market looked shaky at one stage but by mid-afternoon was well off of its lows and looking to recover for the long weekend. Trade is obviously nervous but then that is always the case when the exchange is closed for an extended period. Upon return, we have another short week culminating with the employment report at the end.
It was a similar picture for both Oil and Gold prices today. Having hit their lows early in the session, it took the remainder of the day to recover and even encouraged a smidgen higher close. It was a good performance on the day but does not escape the fact that oil is still around 5% lower on the week.
Having suffered a poor few days trading we saw a healthy bounce in GBP today. Dealers were telling us today that 3M Vol had been extremely well bid recently taking Vol up to 15%. Cable is being priced that the popular trade sees it declining through 1.3650. More on this next week.
US Fixed-Income market had one of the quietest days on record, we were informed. With US 10's trading in an almost 3bp range and even that resulted in a parallel shift of 2bp higher across the curve. 10yr closed at 1.90% with 2/10 closing at +103bp. German Bund continues to tighten closing this evening at 0.175% the spread +172.5bp. Italy 10yr close 1.29%, Greece 10yr 8.48%, Turkey 9.98% and UK Gilt 1.45%.
Most core market are closed tomorrow but we will still hve data releases. In France and the US we have Q4 GDP releases expected. France previous was 0.3% and US 0.9%.
France also sees Consumer Confidence expected at 96.