Blog/Market Talk
Posted Jul 21, 2015 by Martin Armstrong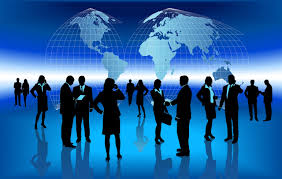 Most precious metals traders breathed a sigh of relief this morning when they awoke to see that gold was not massacred in Asia (again) and was almost unchanged from the New York close. That said, we did not see a bounce-back after yesterday's $40 decline of any significance, which will leave traders weary of further declines.
For the majority of the European session most markets were relatively calm but Equities did drift (although DAX was down 1.1%) whilst others suffered only minor losses. European bond markets were not (for a change) the focus of attention. The recent weakness in Bunds appears to have halted late in the day. After morning lows, the afternoon put in a solid performance as traders watched the weakness of the Dow and a strengthening Treasury market. Worth noting here is that the spread 10yr TY/RX is at +156bp (about 5bp tighter today). My mistake, I omitted the 2yr GGB (Greek Govt. Bond) yesterday, so let me give you the last traded price as of today – last seen 21.5%.
Late in European trading and early U.S., the euro caught a bid claiming back much of the previous day's losses against Sterling. The last trade seen in the euro was at 1.42 (1.0950 /US$) which was an improvement of 1.2% on the day against GBP.
Stocks seemed to be today's topic and thin unchanged trading at the open on the Dow did not last long, then profit takers were in. We have an abundance of companies reporting tomorrow (30, I think) and with markets having recovered from a recent weak spell to or at recent highs, it is not really a surprise that we are seeing weakness today.
Tonight's Asian session will be interesting following the U.S. weakness. Last night Shanghai opened 2% lower but spent the rest of the day recovering! Let's see how Asia reacts to the U.S. weakness, if it's carried into the close. Nikkei futures are currently trading 1% lower.