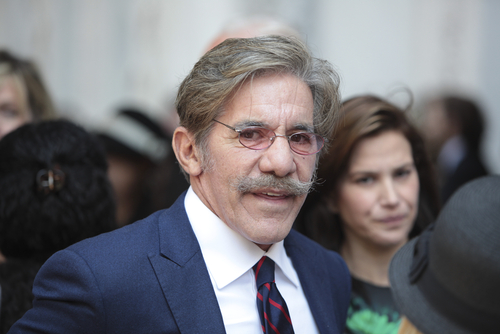 I find it really disturbing that people you thought were capable of independent thought turn out to be like a drone just maneuvering through life without a clue. Geraldo Rivera actually said: "If I'm in your room with my grandchildren who are not vaccinated because they are too young and you lie about vaccine status, and you sneeze on my grandchildren, that could be a crime. That is absolutely so selfish."
Perhaps Geraldo has failed to comprehend the news that being vaccinated does not prevent you from getting COVID, nor does it prevent you from spreading COVID. The four people who were diplomats that took Omicron to Hong Kong were vaccinated. Using Geraldo's logic, if you are vaccinated and give COVID to his grandchildren, that's OK, but if you are not vaccinated then the same act is criminal? You can see how Hitler was able to get people to hate the Jews.
Let me make this very clear, my family had COVID and the grandchildren, under 10, may have had a runny nose at best when their parents were sick for about 10 days. Then in the other family group, one parent had COVID and was laid up for also about 10 days, while the other didn't get it in the same house. The same with the children under 10. I too probably had COVID, although I tested negative five times, and two doctors said I mostly had it because the tests are not valid.
I have worked with many governments around the globe for 40 years. Once politics entered COVID, all truth vanished. No government will ever admit this was a mistake. If the vaccines sterilize people or cause heart problems, governments will NEVER admit any side-effect. Even Gates admitted that if they vaccinated the entire world, some 700,000 people would die. That is reality. No matter what the vaccine, there are people whose body rejects it.
My neighbors took the vaccine because there was going to be some family party on a cruise ship. He was OK, but his wife, under 30, almost died. She was rushed to the hospital in an ambulance. After about a week, she recovered. This is a fact of life. Not everyone is the same, and vaccines should NOT be mandatory as they put some people at risk. It is "selfish" to demand everyone gets vaccinated and put their own lives at risk for you. If you got vaccinated, then claiming the unvaccinated are risking your life means that the vaccines do not work.
So if you think the government really cares, you are a fool. Digital Passports have nothing to do with your health for a disease that has a 99% chance of survival. As has been revealed in Britain, everything about you is on that passport, from education to financial status. The COVID passports are the way to get people 100% on the grid and traceable. Oh, what fools most mortals seem to be. Biden has been forced to postpone the vaccine mandate for federal workers until January 1 because it is immoral to force vaccination for a flu-like disease that has a 99%+ chance of survival.