Posted Dec 17, 2021 by Martin Armstrong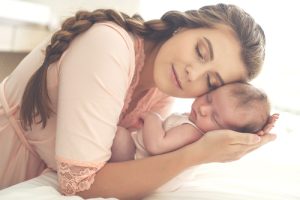 This is a horrendous story to report but I would like my readers to have a full understanding of the repercussions of mRNA vaccines. I previously reported that the government-sponsored Vaccine Adverse Event Reporting System (VAERS) admittedly records fewer than 1% of adverse reactions, and therefore, we do not understand the full scope of side effects. As of the first week of December, VAERS reported 52 infant deaths and 30,550 adverse reactions in children under 17. Even VAERS acknowledges this figure is drastically understated.
Pregnant and breastfeeding women have been losing their babies due to bleeding disorders after being exposed to the vaccine. A mother-to-be received two COVID shots of Moderna's vaccine during her final trimester. It was supposed to be "safe and effective" for pregnant women — at least, that's what her government told her. Her baby was born alive but was bleeding profusely from its mouth and nose. "The doctor said that after the patient was born, there was a cry. When the umbilical cord was cut for newborn care, the nursing staff found that the patient had symptoms of oral and nose bleeding, and immediately asked the pediatrician to intubate and give him oxygen, and he was admitted to the NICU," according to the report received by VAERS. Case No. 1879991 was listed of dying from "transplacental exposure" likely due to the vaccines given to the mother during pregnancy. "In the NICU, his result of examination showed abnormal blood coagulation, pulmonary hemorrhage [acute bleeding from the lungs], and cardiac dysfunction," the VAERS report claimed.
Another report notes that a five-month-old breastfeeding baby died from Thrombotic Thrombocytopenic Purpura (TTP), a rare bleeding disorder, a day after his mother received the vaccine. In another case, a two-year-old child from Alaska "began bleeding out the mouth, eyes, nose, and ears within six hours of the shot," and died that evening. That specific report has been scrubbed from the internet.
Pregnant and breastfeeding women should be exempt if not forbidden from receiving the mRNA vaccine. Please stay informed.