Posted Nov 28, 2021 by Martin Armstrong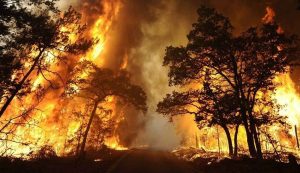 An LA firefighter was placed on administrative leave after receiving a non-compliance letter for refusing the COVID-19 vaccination. In fact, this firefighter pulled down his pants and allegedly wiped his butt with the letter before leaving it on the ground. The Los Angeles Fire Department (LAFD) said that they are appalled by his actions, and he will likely be terminated from his position. "No matter how our members react, all city employees must abide by the city ordinance — either file for an exemption, get vaccinated, or face termination," a spokesperson for the LAFD said.
This man was willing to risk his life to run into burning buildings to save people he likely never met. Receiving a notification that he may lose his job over his refusal to take an experimental vaccine with unknown side effects is understandably frustrating. His actions were perhaps unprofessional, but I am sure there are many others just like him who wish they could do the same thing. Either way, they're going to be terminated. Anger toward the government is growing, and people are willing to risk their livelihoods to protect their health and liberty.