Posted Apr 7, 2022 by Martin Armstrong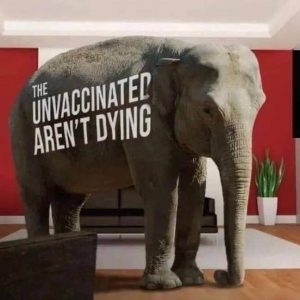 Princess Cruises requires all passengers and crew members to be fully vaccinated for COVID-19. Yet, a ship of only vaccinated individuals recently docked in San Francisco after experiencing a COVID outbreak. "Guests and crew vaccination rates were at 100 percent," the company confirmed after saying it has been operating under CDC guidelines for the entire pandemic.
Around 70% of cruise liners reported layoffs and furloughs due to the pandemic. The industry lost at least $63 billion between 2020 and 2021 when cruise ships were either prohibited from operating or experienced a decline in travelers due to fear. There are numerous examples of cruise ships experiencing COVID outbreaks despite vaccination mandates to board.
The CDC recently lowered cruise ship risks to "moderate; level 2" after deeming them "highest-risk- level 4" after the initial omicron outbreak. They never prohibited cruises during flu season or nearly dismantled an entire industry for a virus with a negligible death rate. The vaccine does not prevent infection. The vaccine does not prevent transmission. This is yet another unintentional case study proving that this was never "a pandemic of the unvaccinated."