Posted Jun 25, 2021 by Martin Armstrong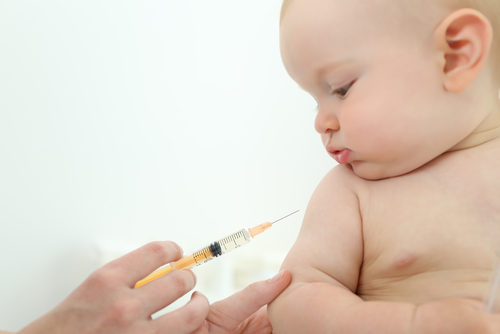 Even the Wall Street Journal has admitted that the vaccines carry a greater risk than the politicians are saying. Will Twitter now ban the WSJ from ever posting along with BigTech? There have been reports of teenagers dying from heart attacks after being vaccinated. The CDC quietly said it will look into the heart problems emerging in teenagers after vaccination. The CDC has now admitted that there is a likely connection between heart problems and vaccines among teenagers. I suppose Twitter and YouTube will have to ban the CDC now.
Already there are 1200 teenagers with heart problems from the vaccines. Everyone is vaccinated and there are massive deaths among them, what will Biden say? Oh sorry, we didn't know? This is my problem. That will cross the line and I do see an armed insurrection against politicians in such an event since they exaggerated the January 6th event they might as well bring guns this time. Politicians are taking untested experimental drugs and forcing them on everyone without any guidance that there may be serious interactions with other medicine or some people may be predisposed to such dangers. What about the people dead or injured from these vaccines. They are just "collateral damage" like killing countless babies, more than those killed in Hiroshima, by invading Iraq? The callousness of how politicians look down upon us, the great unwashed, is beyond description.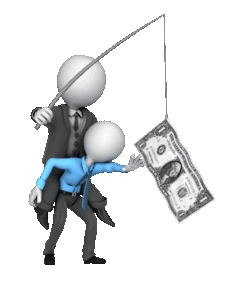 There no excuse for this behavior. They are blind by all the bribes and rhetoric manufacture like the Build Back Better slogan created by the World Economic Forum. There should be someone standing between the drug companies and the people but all we have is Fauci who is compromised and Babylon Bee did a piece of 17 versions of Fauci debating himself because he changes his statement routinely.
The World Health Organization (WHO) put out the truth that anyone with an objective mind could have obtained by simply reading uncensored information. The WHO is saying not to vaccinate children.
The World Health Organization (WHO) has changed the narrative yet again by stating that children should not receive COVID-19 vaccinations. "There is not yet enough evidence on the use of vaccines against COVID-19 in children to make recommendations for children to be vaccinated against COVID-19. Children and adolescents tend to have a milder disease compared to adults," the agency admitted. Their advice is in direct contrast with countless governments that are encouraging parents to vaccinate their children. Who would have thought that injecting children with an experimental mRNA concoction was a bad idea? I suppose Big Pharma forgot to include the WHO in their weekly payroll.
UPDATE: The WHO quietly removed the portion on not vaccinating children from their website on June 23 with no mention as to why. Check the website's web archive (or the screenshot above), and it will show that the WHO was in fact warning parents and guardians not to vaccinate children. There have been no major studies over the past few days, and there is no valid reason for the agency removing the previous guideline. I guess they are back on the Big Pharma payroll.
The WHO likely got flack for that because their previously updated guideline went against what the politicians were saying. John Hopkins is telling people to get their children vaccinated. The CDC recommends everyone 12 years and older should get a COVID-19 vaccination to help protect against COVID-19. Worse still, the Biden Administration wants to go down to infants and newborns in 2022.
The WHO has advised that even if you get vaccinated:
Keep at least 1 metre from others
Wear a mask, especially in crowded, closed and poorly ventilated settings.
Clean your hands frequently
Cover any cough or sneeze in your bent elbow
When indoors with others, ensure good ventilation, such as by opening a window
Doing it all protects us all.
Meanwhile, a reader, HA, sent this in:
COMMENT: Good afternoon, Mr. Armstrong. I've been following your work for more than a decade and can't tell you how appreciative I am of the information you are sharing and disseminating. Given the forecasted uptick in disease for 2022 and the potential for the vaccines to be related, I wanted to share this article with you. This is exactly what many scientists are predicting. Here is a quote:
"The virus will effectively outsmart the highly specific antigen-based vaccines being used and tweaked, depending on the circulating variants. All of this could lead to a hockey stick-like increase in serious and potentially lethal cases — in effect, an out-of-control pandemic." Please disseminate as you see fit.
We just do not know what is really going on. Who is right and who is wrong. If the US could send 500 million vaccines to needy countries, then why did they have such excess when there are only 300 million people in the USA? Pfizer is charging the U.S. $19.50 per dose. They intend to up the charge to $150 per shot. That is a ton of money and where there is that much money, there is ALWAYS kickbacks and bribes. Giving away 500 million doses is worth $9,750,000,000. That is more than enough to spread the wealth in Washington.
This has emerged as a life & death issue and politics should not be involved or compromised. Biden's push for 70% of Americans to be vaccinated for a disease that has a 99.5% survival rate is just dumbfounding. It makes no sense. They took the bait of Bill Gates and cannot now admit that they were wrong.