Posted Apr 2, 2023 by Martin Armstrong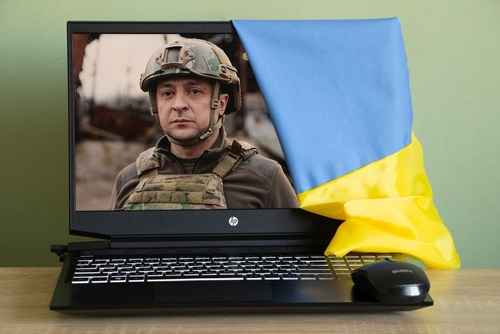 There are yet unconfirmed reports that the head of Russia's Wagner mercenary group, Yevgeny Prigozhin, announced late on Sunday, April 2nd, 2023. that his forces have raised the Russian flag over the administration building of the town of Bakhmut in Ukraine. There is no question that Bakhmut will fall. Zelensky has sent over 100,000 men to their death there desperate to keep the money flowing into Ukraine. It is a sad state of affairs when a high-heel dancing idiot orders generals to fight to the death all for his pride and money. The fall of Bakhmut is simply inevitable and the West's propaganda that Russia would be defeated and that they were weak was all wishful thinking of the Neocons who can think of nothing but war.

Zelensky should be charged with treason and bribery. He was elected promising to end the war and broker peace. Once he got in, he sold his soul o the Neocons and filled his pockets to live forever comfortably. Some Ukrainians are wondering if he did this to punish Ukraine for its persecution of Jews.
He hid being a Jew before the election. Even made jokes about persecuting the Jews. This has a lot of people very confused since he suddenly became Jewish after the election. He married a non-Jew and had his children baptized. He jokes about the confiscation of property of Russians and Jews.
By the time he is finished, 500,000+ Ukrainians will have died because of him and his greed! He could swap his high heels for an army helmet and always appear in an army T-Shirt to get money. That did not give him the experience to win a war. Pray for all the Ukrainians he sent to their death.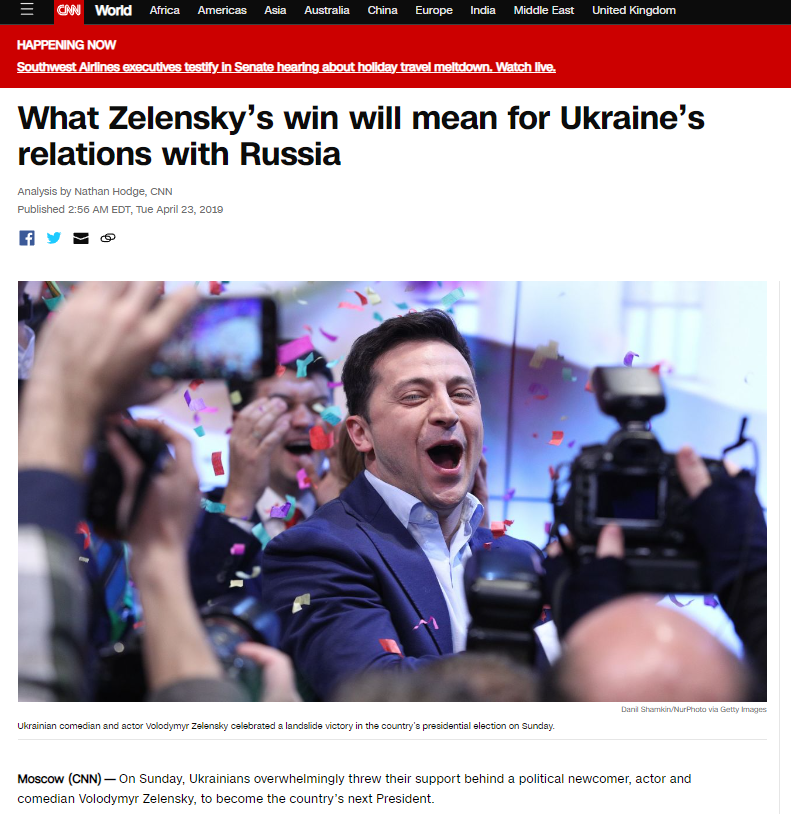 CNN wrote:
The Kremlin saw Zelensky's predecessor, outgoing President Petro Poroshenko, as representing the "party of war," and the election results in Ukraine were greeted by official Russia with what could be described as cautious hope for a reboot in relations.
"There are chances to improve Ukraine's interaction with our country," Russian Prime Minister Dmitry Medvedev said on Facebook. "What is needed for this? Honesty. And we need a pragmatic and responsible approach."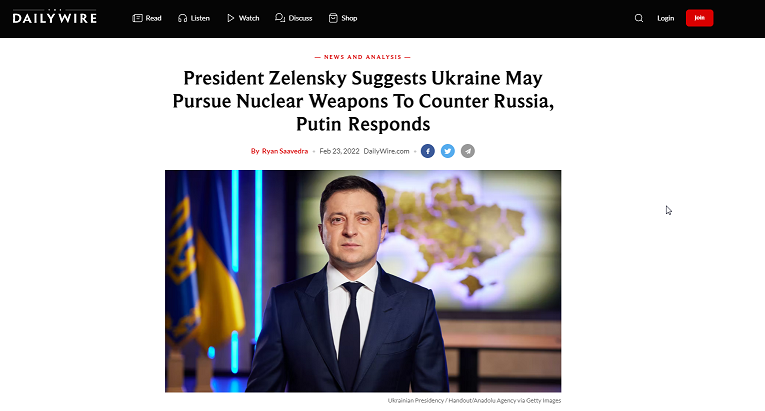 The day before Putin launched his special operation, Zelensky announced to the world he would seek nuclear weapons to force Putin's hand. This was all choreographed by the Neocons who always want war. They will never stop.