Blog/Politics
Posted Oct 7, 2017 by Martin Armstrong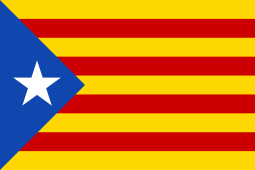 Catalonia voted overwhelmingly to secede from Spain. Of course, the hard line invasion of riot police who beat and threatened the people discouraged many from showing up with the turnout being only 43%. The fascist government in Spain has demonstrated to the entire world that there is a major country risk in dealing with Spain. Any government that uses force against democracy will do whatever it takes to sustain power as the economy gets wose going into 2021.
Hundreds of people were injured by riot police attempting to prevent voting, and this has only caused outrage and further protests solidifying the resolve to separate from such a fascist government. Both Canada and Britain allowed separatist votes. Why Spain deemed the vote illegal was clear that they knew they would vote to leave.
Madrid even waged a cyber-war against Catalonia. They sought to shut down the internet and even ordered Google to shut down traffic coming from Catalonia. Madrid has shown the future civil war tactic will be to shut down the internet to prevent communication.
Catalonia's parliament may well now declare independence; Madrid could decide to impose direct rule on the region and the police have been transformed into terrorists resembling the imported Russian police in Ukraine. Barcelona is perhaps the most beautiful city in Europe. Obviously, Madrid will be off the tourist agenda in the years ahead.