Posted Feb 23, 2022 by Martin Armstrong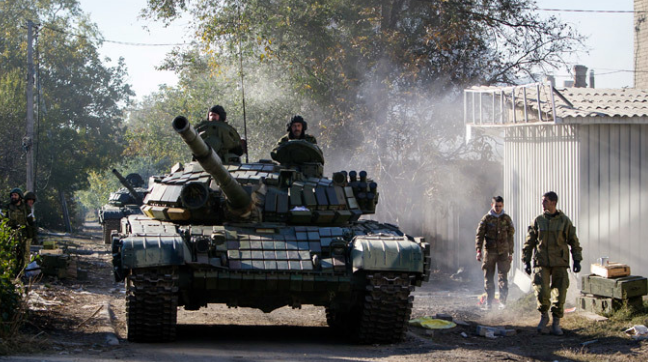 We are getting reports that Russia has begun to invade Ukraine. Sources are reporting that explosions can be heard around Kyiv.  Putin announced that Russia is undertaking a "special military operation" intended to demilitarize the country. In all honesty, it is hard to imagine that the West actually made an honest diplomatic effort when you reject every request of Putin. Even Zelinsky could have agreed to democratic elections where there are more than 720,000 people living in Donetsk and Luhansk. No concession had been made which is not how you engage in diplomatic relations.
The self-defense forces of the Donetsk People's Republic (DPR) said that have repelled a Ukrainian tank attack on the outskirts of Donetsk, with Kyiv forces losing at least five armored vehicles during the battle in the town of Yasinovataya. The shelling had intensified ever since Putin recognized the two separatist regions as independent and ordered the deployment of what he called peacekeepers. Both sides will naturally claim the other fired first.
This appears to be the West abandoning Ukraine all to use it for political purposes. This was the 3rd year for COVID and the regulations cannot be maintained. They simply needed another enemy and it appears that this wanted this to take place. It could have easily been avoided. The question is why has there been no yielding on anything? That is either sublime stupidity on the part of Western leaders, or this is intentional. Time will tell.