Blog/Rule of Law
Posted Apr 16, 2019 by Martin Armstrong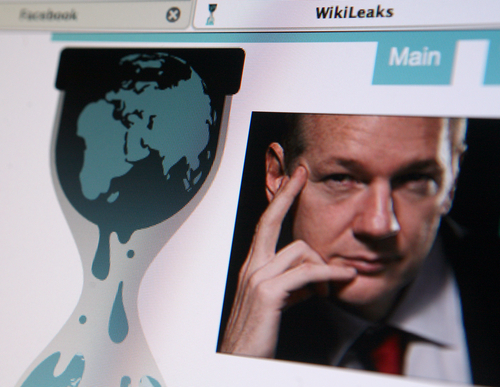 In order for the USA to petition a UK court for extradition, the alleged crime MUST be also a crime in the UK. Typically, the charged person will raise that his case is "political" and judges, agents of governments, will usually dismiss it out of hand even when they know it is political. To date, claiming you are politically sought has NEVER carried the day in a court of law because courts just do as the government demands. However, Julian Assange's case may be the rare one where it finds some traction at least among the population.
The WikiLeaks founder has a real live political prosecution claim against the extradition process on claimed computer hacking. The USA  indictment unsealed immediately after Julian Assange was dragged out of the Ecuadorian Embassy in London by British police shows that this is also a coordinated effort to keep Chelsea Manning in prison again to compel her to ultimately testify against Assange. Manning was charged with 22 offenses, including aiding the enemy, which was the most serious charge and could have resulted in a death sentence. She was ultimately sentenced to 35 years in prison.
Anyone who thinks Assange will only face 5 years should just go work for the government for you obviously believe in propaganda. They will expand Assange's charges only when he gets to the USA for otherwise the US must put on its case in London to get their hands on him. They will allege that he aided the enemy being Putin to defeat Hillary and seek the death penalty. Their thirst for his blood stems from his publishing the Democrat's emails that they regard cost them the election.
The extradition treaty provides for an exception – "political offenses." There's no clear definition of that term, however, it is known to cover crimes like treason, espionage, and sedition, as well as offenses that are directed in some way against the power of the state.
The exception for "political offenses" helps explain the narrow nature of the Assange indictment. Assange's indictment comes in at just six pages and charges him with a single count of conspiracy to commit computer intrusion. They have charged him with conspiracy from 2010 because they do not have proof that he actually hacked any computer. They allege he "helped" Manning to hack it assisting her regarding the password. That means they will need Manning to testify that he did that and if she refuses, some FBI against will swear on the stand that is how she got access.
But as soon as they get their hands on Assange's neck, they will supersede the indictment and move for the death penalty. The charge of conspiracy to gain access to a government computer is not a political offense but he will have to argue it is really espionage to try to defeat the USA. But the USA will most likely have the judge in their pocket. Even if he were to win, HIGHLY UNLIKELY given the lack of any real rule of law any more, then if he ever left Britain, they would go after him in another country.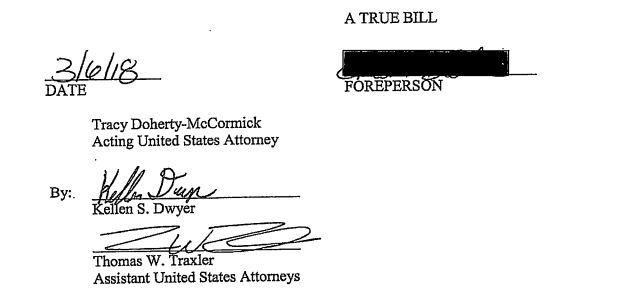 The acts alleged are in 2010. Conspiracy is an ongoing offense. Normally, the statute of limitations will prevent Assange from being indicted. But we are not dealing with honest justice or any rule of law that a rational person would believe.  Under conspiracy, your burden is to PROVE you "withdrew" from a conspiracy and that is when the statute of limitations will begin to run. They will most likely argue that he never withdrew. They will re-indict him and seek the death penalty as they did with Chelsea Manning or life in prison until he dies.
The only escape from such ruthless tyranny is indeed death. These people will never stop.