Blog/Rule of Law
Posted Apr 5, 2023 by Martin Armstrong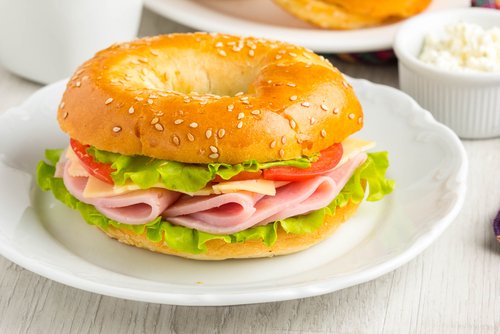 This Indictment is an ABUSE OF POWER and it is totally in violation of the DUE PROCESS OF LAW where a citizen MUST be provided clear evidence of such a charge – fair notice. New York's legal system VIOLATES the Constitution and is about time that the State of New York be brought to its knees for all the abuse they have inflicted upon the people with this half-ass criminal system. As a former NY Judge himself admitted that the system was corrupt and rotten to the core.
Lawyers for decades have said a prosecutor can indict a ham sandwich because the system is outright corrupt beyond compare. That phrase was first coined by a New York State Judge named Sol Wachtler (born 1930). Wachtler was the former chief judge of New York State who coined that term in a January 1985 interview with the New York Daily News' Marcia Kramer and Frank Lombardi. The relevant portion:
"In a bid to make prosecutors more accountable for their actions, Chief Judge Sol Wachtler has proposed that the state scrap the grand jury system of bringing criminal indictments.

Wachtler, who became the state's top judge earlier this month, said district attorneys now have so much influence on grand juries that "by and large" they could get them to "indict a ham sandwich."

A month later, the New York Times noted that Wachtler believed grand juries "operate more often as the prosecutor's pawn than the citizen's shield." This belief—that prosecutors can get grand juries to do whatever they want them to do is universal and if this is not seriously changed, we will see massive civil unrest tear the system apart limb for limb.

If I were Trump, I would move to dismiss this indictment for a plain violation of Due Process and the lack of a right to be clearly informed of your crime. It is impossible to defend against the same paragraph 34 times. As I have said, they turn every single email, phone call, into a separate crime for the very same incident. This is a violation of everything the Founding Fathers stood against.

This judge is politically corrupt. He will deny that, it should be take to the US Supreme Court and the State of New York should be hauled into court and ordered to pay retribution to every person who has been criminally charged with such an indictment lacking formal notice of the charge. This has shown to the entire world, that the United States no longer respects the Constition or the rule of law.