Blog/Rule of Law
Posted Apr 6, 2018 by Martin Armstrong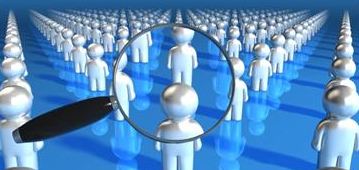 QUESTION: Has the world lost sight of what is a Protection Priority??
Equifax CEO Richard Smith Resigns after Backlash Over Massive Data Breach Equifax that compromised the PERMANENT data (SOCIAL SECURITY NUMBERS ) of 143 million Americans. AND IS REWARDED $18.4 million. (including a $7.6 million bonus.)
Facebook CEO Mark Zuckerberg has to testify next week on Capitol Hill regarding recent revelations about uses of people's data (where they shop, eat, play) that they made public in the first place.
What are our security priorities??
MG
ANSWER: Our entire loss of privacy rights should be a major class action lawsuit. To sign up for anything, they have tremendous detailed legal agreements where effectively you waive all your rights to privacy. It is a situation where UNLESS you waive your rights, you cannot participate in the digital world. My personal legal theory is straightforward. I will be glad to help any law firm that wishes to bring such an action. You CANNOT possibly waive any Constitutional right whatsoever BECAUSE such an act of waiver means that every person in this country, even if not a citizen, can constructively amend the Constitution. That means the Constitution is a scrap of paper with no substance. The only authority to amend anything in the Constitution remains Article Five and that requires two-thirds of Congress to vote for such a change.
Constitution Article Five
The Congress, whenever two thirds of both houses shall deem it necessary, shall propose amendments to this Constitution, or, on the application of the legislatures of two thirds of the several states, shall call a convention for proposing amendments, which, in either case, shall be valid to all intents and purposes, as part of this Constitution, when ratified by the legislatures of three fourths of the several states, or by conventions in three fourths thereof, as the one or the other mode of ratification may be proposed by the Congress; provided that no amendment which may be made prior to the year one thousand eight hundred and eight shall in any manner affect the first and fourth clauses in the ninth section of the first article; and that no state, without its consent, shall be deprived of its equal suffrage in the Senate.
The Constitution is NEGATIVE meaning it is a restraint upon government. Any waiver means you are amending the Constitution to give them more power than the Founders granted. That is an un-Democratic result. Justice Jackson explained that these constitutional principles in the Bill of Rights "grew in soil which also produced a philosophy that the individual['s] . . . liberty was attainable through mere absence of governmental restraints." West Virginia State Bd. of Education v. Barnette, 319 U.S. 624, 639 (1943).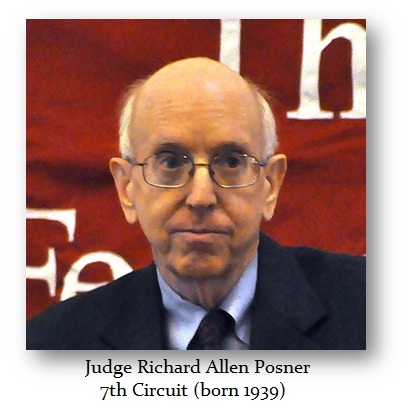 One of the greatest legal minds of today is Judge Richard Posner of the 7th Circuit. In November 1980, in Joliet, Illinois, a car turned over and caught fire. A policeman arrived and began directing traffic away from the scene. He made no effort to determine whether or not there were people in the car. There were, and they burned to death. The city was sued for damages on the ground that, by failing to save the occupants, the policeman and therefore the city had deprived them of life or liberty without due process of law. Relief was denied.
Judge Richard Posner wrote that the Constitution "is a charter of negative rather than positive liberties. . . . The men who wrote the Bill of Rights were not concerned that Government might do too little for the people but that it might do too much to them. The Fourteenth Amendment, adopted in 1868 at the height of laissez-faire thinking, sought to protect Americans from oppression by state government, not to secure them basic governmental services." Jackson v. City of Joliet, 715 F.2d 1200, 1203 (7th Cir.), cert. denied, 465 U.S. 1049 (1983). Thus the city had no constitutional duty to help the accident victims, and thus its failure to act deprived them of neither liberty nor life /Id. at 1206.
Therefore, the Constitution is unquestionably NEGATIVE and it imposes no duty upon the government to create any program even under the Socialist philosophies. Instead, it was always a restraint upon the government to ensure our liberty. Hence, you CANNOT waive any Constitutional right for that would be constructively amending the Constitution and therefore you are granting power to the government to act unconstitutio9nally which would then also violate Equal Protection of the laws for they can coerce everyone to surrender a right and that means people are not treated the same.
In Griswold v. Connecticut, 381 U.S. 479 (1965), is a landmark case in the United States that established the Right to Privacy which Facebook and just about everyone else is coercing people to surrender. The case involved a Connecticut "Comstock law" that prohibited any person from using "any drug, medicinal article or instrument for the purpose of preventing conception." They prosecuted and convicted a doctor as accessories for giving married persons information and medical advice on how to prevent conception and, following examination, prescribing a contraceptive device or material for the wife's use. The Supreme Court held that the statute was unconstitutional, and that "the clear effect of [the Connecticut law…] is to deny disadvantaged citizens […] access to medical assistance and up-to-date information in respect to proper methods of birth control." By a vote of 7–2, the Supreme Court invalidated the law on the grounds that it violated the "right to marital privacy", establishing the basis for the right to privacy with respect to intimate practices. This and other cases view the right to privacy as a right to "protect[ion] from governmental intrusion."
Can you imagine that the government passed a law which decreed you could not have sex in some particular position? The question that immediately jumps out at you is HOW can they enforce such a law? Would government then have the right to witness a private sexual act in your home to grant approval or not? You can easily see that is the problem. Yet in Switzerland, they have some strange laws. A man cannot urinate standing up after 10 PM because he might make noise that disturbs a neighbor. This is an example of intrusive government.
The Right to Privacy is critical. The government violates that law every single day. Congress can enact any law it desires even one that said every person must kill their first born male son. The burden then falls to the citizen to argue in court that the law is unconstitutional. The French system requires the court to rule BEFORE the enforcement of any act. The American system is tyranny for only if a person has enough money to defend themselves can they uphold the Constitution. This is a terrible legal system that denies Equal Protection of the Law for it obviously discriminates according to class.
Facebook and others can take all your private data and sell it for a profit. They will also turn it over the government. Therein is a serious conflict of interest. The Right to Privacy should be restored and forcing people to surrender that right to be part of the digital era is outrageous coercion. It is long beyond the time that we actually apply the Constitution as a NEGATIVE restraint upon government as it was intended. We have no LIBERTY until that is restored.