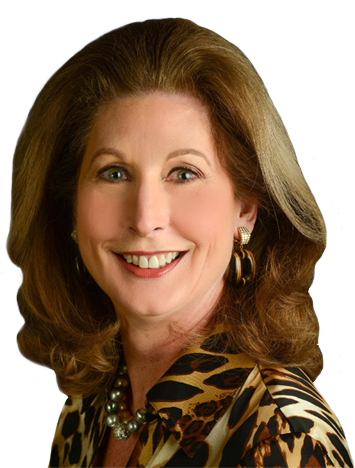 As I stated, Sidney Powell's legal argument was simply that there was no harm even if she had just made up the story, which she states she did not. CNN misrepresented what her brief states:
"Powell, who repeatedly pressed unfounded claims of voter fraud on the airwaves and in court, now says that "reasonable" people would not accept her statements as "fact" because the legal process hadn't yet played out. It was a stunning admission from a woman who served for a time as one of Trump's top legal lieutenants."
CNBC also engaged in Fake News saying "'no reasonable person' believes election claims were 'statements of fact' when the bref is quoting the legal standard id/p27. The leftist press is cherry-picking words and trying to say that Powell has admitted her statements were false. Nowhere in the brief does she admit such a fact.
I have gotten a copy of her reply brief (read here: Powell Reply Brief) and I must say, Fake News is twisting the story again. The pertinent section reads:
"All the allegedly defamatory statements attributed to Defendants were made as part of the normal
process of litigating issues of momentous significance and immense public interest,"
Reasonable people understand that the "language of the political arena, like the language
used in labor disputes … is often vituperative, abusive and inexact." Watts v. United States, 394
U.S. 705, 708 (1969). It is likewise a "well recognized principle that political statements are
inherently prone to exaggeration and hyperbole." Planned Parenthood of Columbia/Willamette,
Inc. v. Am. Coal. of Life Activists, 244 F.3d 1007, 1009 (9th Cir. 2001). Given the highly charged
and political context of the statements, it is clear that Powell was describing the facts on which she
based the lawsuits she filed in support of President Trump. Indeed, Plaintiffs themselves
characterize the statements at issue as "wild accusations" and "outlandish claims." Id. at ¶¶ 2, 60,
97, 111. They are repeatedly labelled "inherently improbable" and even "impossible." Id. at ¶¶
110, 111, 114, 116 and 185. Such characterizations of the allegedly defamatory statements further
support Defendants' position that reasonable people would not accept such statements as fact but
view them only as claims that await testing by the courts through the adversary process.
Furthermore, Sidney Powell disclosed the facts upon which her conclusions were based.
"[W]hen a defendant provides the facts underlying the challenged statements, it is 'clear that
the challenged statements represent his own interpretation of those facts,' which 'leav[es] the reader
free to draw his own conclusions.'" Bauman, 377 F. Supp. 3d at 11 at n. 7 (citations omitted). The
documents supporting the various lawsuits were made available to the public on the DTR website,
as the Complaint makes clear. See, e.g., Compl. at ¶¶ 6, 77, 82, 85, 87, 89. Similarly, all the
documents related to the election lawsuits filed were publicly available through the websites of the
various courts.12 Likewise, on December 23, 2020, the Complaint alleges, Powell published a 270-
page document to the Zenger News website. She added a link to the Zenger website on her own
website with the caption, "READ IT: SIDNEY POWELL BINDER OF ELECTION FRAUD
EVIDENCE." Id. at ¶ 149.
Most of the brief deals with the fact that they deliberately filed in Washington assuming that is a Democrat-controlled court so they are seeking political favoritism. Sidney Powell really had no connection to Washington and claiming she represented Flynn in DC has nothing to do with this case. It should be dismissed or sent to Texas where she is a resident but neither Dominion nor Powell are in DC. That is very strange, to begin with.
The claim that "no reasonable person would have believed" which some media claims to have quoted, simply does not exist in her reply brief. They are quoting cases that people normally assume political speech "is often vituperative, abusive and inexact."
As I said, I understand her legal argument, but she should have known that arguing EVEN IF the statements were wrong, is still political speech, and protected by the First Amendment was not the best argument. As I have also said, the only way to prove allegations of fraud against Dominion will require access to the program code. That cannot be determined from the results. I still believe that the fraud was with the mail-in ballots. It may have existed in the machine counts, but that could only be established by accessing the programs. If I were her, I would not go after all the program source code, the names of every programmer who EVER worked on the project. Dominion must have been out of their mind to file such a lawsuit.