Mueller's Report is what was expected. The entire proposed Russian hack was really simply gained by a fake email saying reset your password known as a phishing email. The report does conclude that the Trump campaign did not conspire with Russia during the 2016 election, according to the letter from Barr to Congress. It notes that Mueller's investigation found the campaign was given "multiple offers from Russian-affiliated individuals to assist the Trump campaign" but no one within the campaign or "anyone associated with it" conspired with Russia.
Essentially, Mueller's report marked the end of an investigation that was launched in secret months before Trump was even elected by the Democrats. The FBI began gathering clues that made them suspicious of aides to Trump's campaign under the direction of the Obama Administration which even calls into question Comey's entire integrity given his white-wash of Hillary's emails and selling influence via the now-defunct Clinton Foundation.
The FBI probe fueled by Hillary's dossier she paid to go after Trump mushroomed to include allegations that began with Hillary whether the campaign coordinated with Russian efforts to interfere in the 2016 election. She furthered the idea that Trump himself attempted to obstruct her victory. There was bad blood between Hillary and Putin, to begin with. Putin accused Hillary of inciting a political protest in Russia back in 2011.
Interestingly enough, how do we know the server was hacked since the Democrats refused to turn it over to the FBI? Where is it now? The Democrats seem to have refused to cooperate with the FBI on Russia's Supposed hacking, and intentionally destroyed the physical evidence of Russian Hacking if it ever existed. Where are the servers, and shouldn't some Democrats be charged with Obstruction of Justice and aiding espionage for not cooperating in the investigation and destroying evidence? The Democrats (DNC) claimed to have been hacked by Russians ahead of the 2016 presidential election.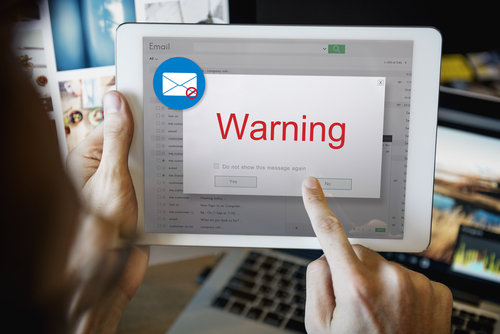 However, the timeline rarely is ever looked at in detail and the fact that there was no professional hacking of anyone's computers. The entire access was simply gained by a fake email saying reset your password known as a phishing email. John Podesta simply did what the fake email said. We all get these and they are not something unique to high-level Russian intelligence, CIA, NSA or any government agency. Teenage kids in their basement try this sort of thing.
The New York Times reported in detail, the FBI discovered that a hacking group linked to the Russian government had gained access to at least one computer at the DNC. However, when the FBI contacted the DNC in September 2015 to let them know, the organization's tech-support contractor didn't do much with the information beyond performing "a cursory search of the DNC computer system logs to look for hints of such a cyberintrusion."
If we assume that there was a professional hack underway, the DNC was notified and did nothing. Indeed, it actually took nine months before DNC officials even held a formal meeting with the FBI about the alleged hack. By that time, it was too little, too late if there was a professional hack, to begin with. The hackers, whoever they were, ultimately had access to the DNC's network for seven months before top DNC officials ever knew about the attack or hired anyone to combat it. During that time, the hackers stole countless emails and documents, later releasing them to the public.
TIMELINE:
September 2015 – The FBI contacts the DNC's IT department warning that at least one computer has been compromised by Russian hackers. A technician scans the system and does not find anything suspicious.
November 2015 – The FBI reaches out again to the DNC this time warning them that one of their computers is transmitting information back to Russia. DNC later admitted that IT technicians failed to pass along the message that the system had been breached in typical government worker fashion.
March 19, 2016 – Clinton campaign chairman John Podesta received a phishing email masked as an alert from Google that another user had tried to access his account. This is not a high-level hack but a very common way to get into anyone's computer. It contains a link to a page where Podesta can change his password and he shared the email with a staffer from the campaign's help desk. The staffer replies with a typo – instead of typing "This is an illegitimate email," the staffer types "This is a legitimate email." Podesta follows the instructions and types a new password, allowing hackers to access all his emails. This was clearly NOT a major sophisticated hack that one would associate with Russia, CIA, or NSA tactic with unlimited resources.
June 12, 2016 – In an interview on British television, WikiLeaks founder Julian Assange says that the website has obtained and will publish a batch of Clinton emails.
June 14, 2016 – The Washington Post reports hackers working for the Russian government accessed the DNC's computer system. They stated that oppositional research on Donald Trump was taken along with staffers' emails and chat exchanges. The Kremlin came out and denied that the Russian government was linked to the hack. A US official then told CNN that investigators did not yet conclude that there was a cyber attack directed by the Russian government. This was clearly just a phishing email and not even a high-level cyber attack, which we all get from time to time by people trying to into our accounts.
June 15, 2016 – A cybersecurity firm hired by the DNC posts a public notice on its website describing an attack on the political committee's computer network by two groups associated with Russian intelligence. According to the post, two Russian-backed groups called "Cozy Bear" and "Fancy Bear" tunneled into the committee's computer system. In response, a blogger called Guccifer 2.0 claims that he alone conducted the hack, not the Russians. As proof, he posts internal DNC memos and opposition research on Trump. Furthermore, Guccifer 2.0 claims to have passed along thousands of files to WikiLeaks. This was by no means a real hack to even begin with just a low-level phishing email that even a teenager often does and got lucky. Guccifer 2.0 claims were certainly far more credible than the pretend claims by the DNC that this linked back to Russia to start with.
July 22, 2016 – A few days before the DNC convention, WikiLeaks published nearly 20,000 emails hacked from the DNC server. The documents include notes in which DNC chair Debbie Wasserman Schultz insults staffers from the Bernie Sanders campaign and messages that infer the DNC wants Hillary and not Bernie. Wasserman Schultz resigns in the aftermath of that leak.
July 25, 2016 – The FBI announced it was launching an investigation into the DNC "hack" when it was clearly just a phishing email, to begin with, and not a cyberattack at all. Although the statement doesn't indicate that the agency had a particular suspect in mind, the FBI was pointing the finger at Russia.
July 27, 2016 – During a press conference, Trump talks about Clinton's use of a private email server while she was secretary of state and calls on hackers to find the 30,000 deleted emails as a joke.
August 12, 2016 – Hackers publish cell phone numbers and personal email addresses for Nancy Pelosi and other members of the Democratic Congressional Campaign Committee.
September 1, 2016 – Putin in an interview with Bloomberg News, said that he and the Russian government have no ties to the hackers. He said that the identity of the culprit or culprits is not as important as the content of the leaks, and ultimately the hackers revealed important information for voters. That much I would have to agree since nothing was fake or altered.
September 22, 2016 – Then Dianne Feinstein and Adam Schiff, the ranking Democratic members of the Senate and House Intelligence Committees, issued a joint statement declaring that based on information they received during congressional briefings, they believe that Russian intelligence agencies carried out a plan to interfere with the election without any hard evidence whatsoever.
September 26, 2016 – During a presidential debate with Clinton, Trump questions whether the DNC cyberattack was carried out by a state-sponsored group or a lone hacker. "It could be Russia, but it could also be China. It could also be lots of other people. It also could be somebody sitting on their bed that weighs 400 pounds." Indeed, there simply was NO sophisticated cyber attack – just a  childish phishing email.
October-November 2016 – Over the course of a month, WikiLeaks published more than 58,000 messages simply taken from the account of John Podesta, Clinton's campaign chairman because he gave them the password.
October 6, 2016 – DCLeaks, a self-described collective of "hacktivists" seeking to expose the influence of special interests on elected officials, published a batch of documents stolen from Clinton ally Capricia Marshall. DCLeaks is later also claimed to have links to the Russian military intelligence.
October 7, 2016 – The Department of Homeland Security and the Office of National Intelligence on Election Security issued a joint statement declaring that the intelligence community is "confident that the Russian Government directed the recent compromises of emails from US persons and institutions." According to their statement which is not genuine, they claimed that the document releases on websites WikiLeaks and DCLeaks mirror the methods and motivations of past Russian-directed cyberattacks. But this was not even a cyber attack. It was a low-level phishing email that would not identify a high-level national-level intelligence hacking operation.
November 29, 2016 – Then, after the election, a group of Democratic senators sent a letter to President Obama demanding he declassifies information about "the Russian Government and the US election" intelligence hacking. The Obama Administration then said publicly that they shared with lawmakers that intelligence claiming Russia's purpose for meddling in the election was to sway voters towards Trump, rather than broadly undermining confidence in the system.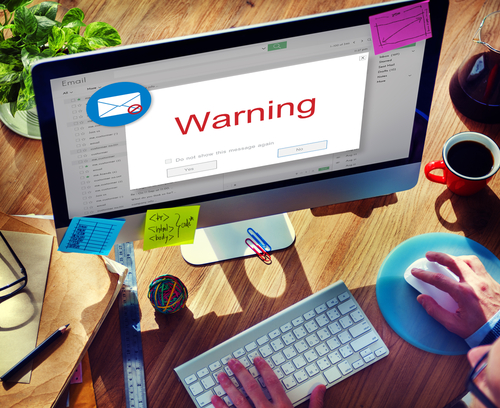 Phishing Email (Fake Email to Get you to Put in Your Password)
What's less clear is that there was no sophisticated hacking of the DNC servers. This was simply a low-level phishing email that we all get. This is NOT the hallmark of Russian Intelligence, CIA, NSA or any other major government with all their sophistication. It is truly amazing how people have called this "hacking" which means in the computer world someone breaks into your system – not that you give them your password.
Computer hacking refers to the practice of modifying or altering computer software and hardware to accomplish a goal that is considered to be outside of the creator's original objective. Those individuals who engage in computer hacking activities are typically referred to as "hackers."
The official definition of Hacking – Cyber-Laws.COM
This simple phishing email has produced a cascade of other criminal investigations targeting people around Trump. The investigation led to the indictment of 34 people and three companies on scores of charges that were never related to the subject matter, to begin with. Dozens of Russian nationals were charged with hacking Democratic computers and spreading disinformation during the campaign. Several Trump aides were convicted of lying to Congress or investigators, or for campaign-finance violations or for tax and bank fraud. All of this for something that was NEVER an actual hack of anyone's computers.