Blog/Rule of Law
Posted Jul 21, 2016 by Martin Armstrong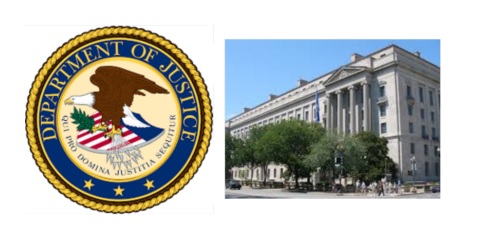 The US Department of Justice has arrested Mark Johnson, who was the global head of foreign exchange trading at HSBC, and a former colleague, Stuart Scott. The two traders were accused by the US government of using inside information to profit from a $3.5bn currency deal. Of course, inside trading only is a crime in stocks — not commodities, futures, or currency. The U.S. Department of Justice (DoJ) accuses these traders of "front-running" and this has opened Pandora's Box.
The implication of this new aggressive tactic means, in reality, that Goldman Sachs could be shutdown entirely along with probably every other cash market maker in New York City. Anyone who now looks at a client's position and adjusts the prices or trades ahead of an order in anticipation is committing a crime according to this latest case's allegations. This could be easily applied to any analyst who has positions in something and then tells people it will rise. Is that now front running? Is buying before you put out a recommendation front running? It may no longer be enough to say you have positions in that instrument. This too, under this new interpretation, would constitute front running, which they are calling a criminal act. Obviously, if you want to tell the world what to do, you better not have a trading account. These interpretations can change a lot.
Meanwhile, the U.S. Department of Justice also filed lawsuits seeking to seize dozens of properties tied to Malaysian state fund 1Malaysia Development Berhad (1MDB), saying that over $3.5 billion was misappropriated from the institution. The lawsuits, filed in Los Angeles, seek to seize assets "involved in and traceable to an international conspiracy to launder money misappropriated from 1MDB." The alleged offences were committed over a four-year period and involved multiple individuals, including Malaysian officials and their associates, who conspired to fraudulently divert billions of dollars from 1MDB.
The Malaysian lawsuits did not name Prime Minister Najib Razak, but they did name his stepson Riza Aziz. They also named Malaysian financier Low Taek Jho and the Abu Dhabi government officials Khadem al-Qubaisi and Mohamed Ahmed Badawy Al-Husseiny.
The DOJ probably has no clue that Goldman Sachs is deeply involved in this fund. They will not like where the breadcrumbs might lead.
In both of these cases, there is a great departure of business as usual. You can bet that the NY bankers will be pouring money into Hillary's campaign at this point and may even start going to church on Sundays.